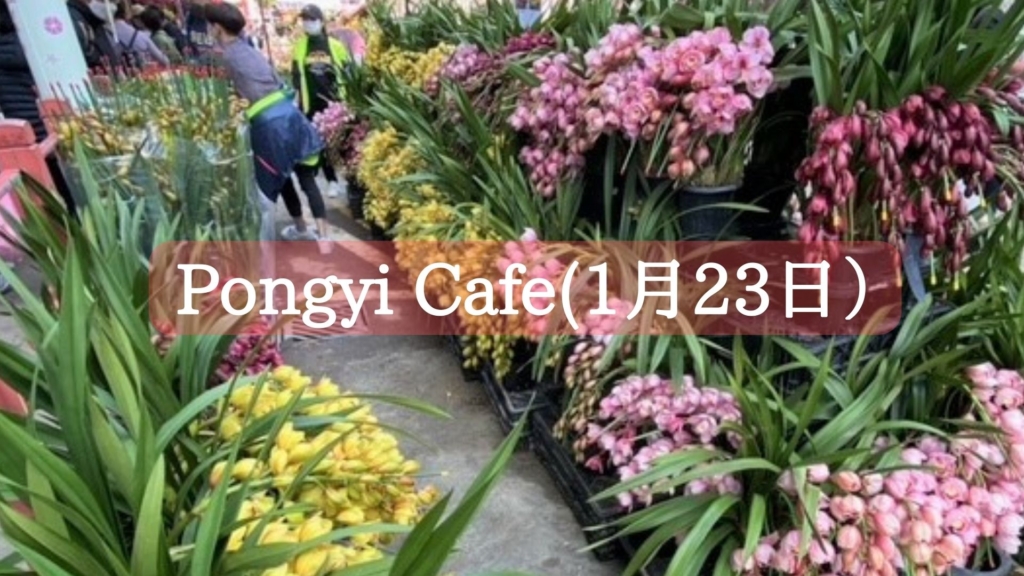 Hi, this is Nina.
Last time (Jan, 23) Pongyi Cafe, 5 people joined us (plus 2 from Pongyi.)
Thank you very much for your participation.
・I enjoyed playing with my nieces with a sled.
・I am scared how expensive the price of gasoline is (172 yen/L.)
・I was surprised it was noon when I woke up (10 hours sleep) because I usually sleep for only 6 or 7 hours.
・Soon, Lunar New Year in Hong Kong !
・The spread of the Omicron doesn't stop, so I think Ishikawa pref. will take the pre-emergency measures soon.
 (* Today (Jan, 25), the government officially announced that Ishikawa pref. will take the pre-emergency measures from Jan. 27 to Feb. 20.)
We had many topics, but I would like to share especially the topic of "Lunar New Year in Hong Kong" ♪

***

Lunar New Year (it is also called Chinese New Year) is coming soon.
It is one of the most important days not only in Hong Kong, but also in China, Taiwan, Macau, South Korea, Singapore , Malaysia and Vietnam.

" This year, Lunar New Year is Feb. 1. Only 1 week left!"
G-san told us.
I remember that we often talked about Lunar New Year with our guests mainly from Asia before the corona.
I miss those days a bit.
G-san showed us some pictures.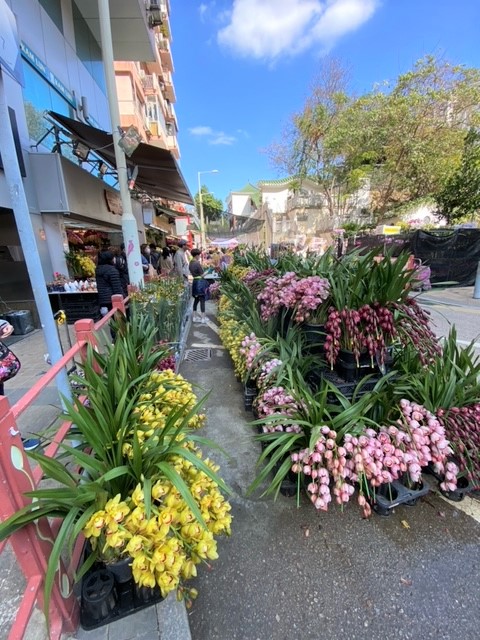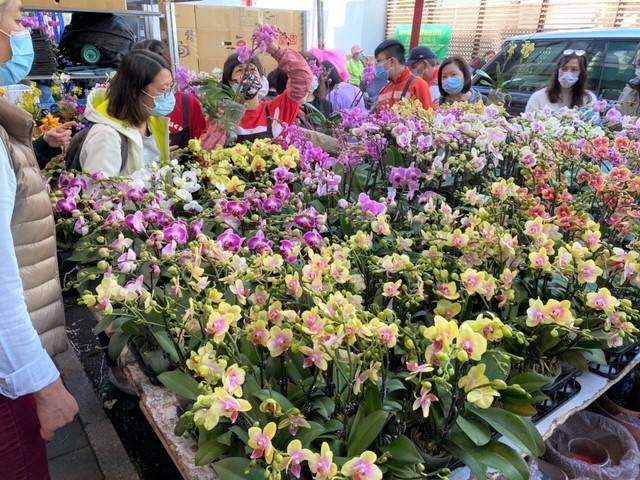 Wow ! Many flowers !

"Hong Kong people decorate their house with flowers in Lunar New Year, so a lot of people come to buy the flowers to the flower market."
G-san said.
"Usually, there are some flower market in each town, but they are all closed due to the corona.
Only Kowloon has a flower market, so many people concentrate there.

Now I know why there are so many people.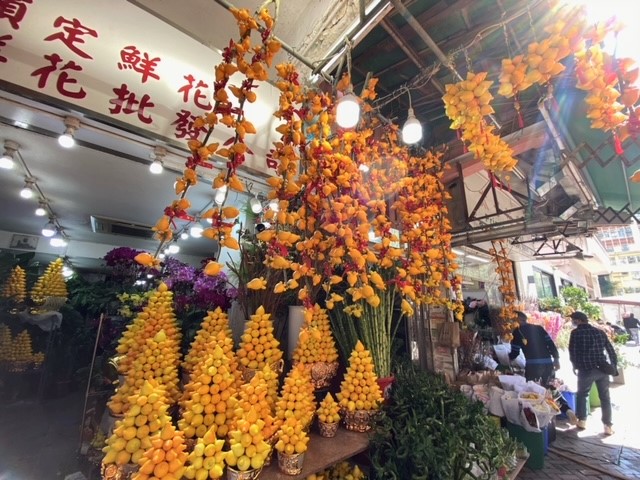 " These are Kumquats.
Orchid and kumquat are typical New Year flowers in Hong Kong."
She said, the fruit of kumquat will be pickled in salt for 5 years and will be cooked with fish.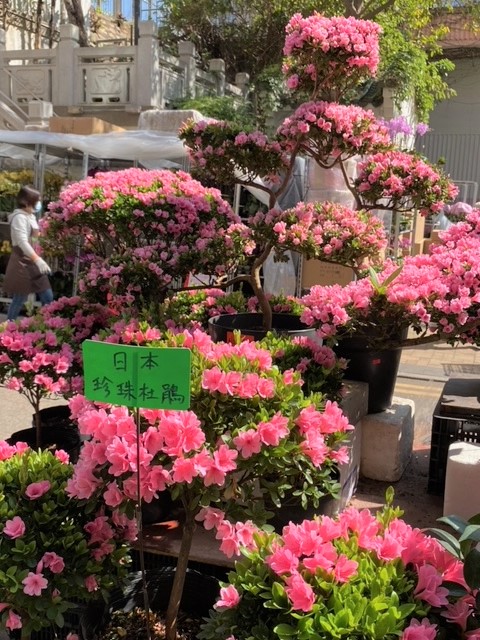 "These are Azaleas from Japan. "珍珠' means pearl."
I did not know that Azalea (Tsutsuji in Japanese) is written like this in Chinese !
'The flower which is beautiful like pearl.
So beautiful name !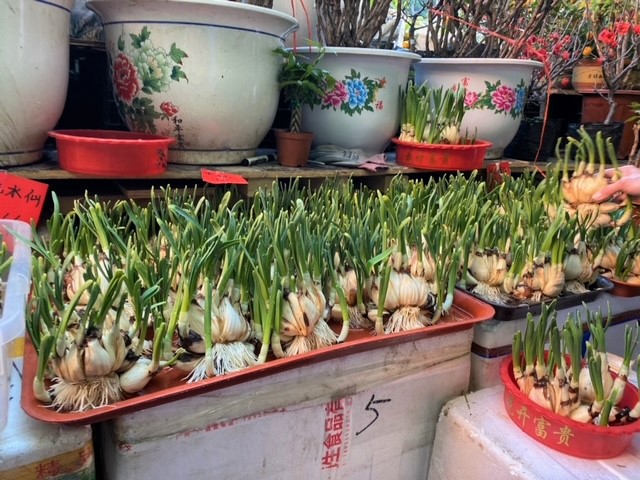 Narcissus bulbs are sold.
Well.. only 1 week left to the New Year.
Is it possible they bloom in only 7 days ?

(Will it bloom soon because it is around 20 degrees in Hong Kong ?)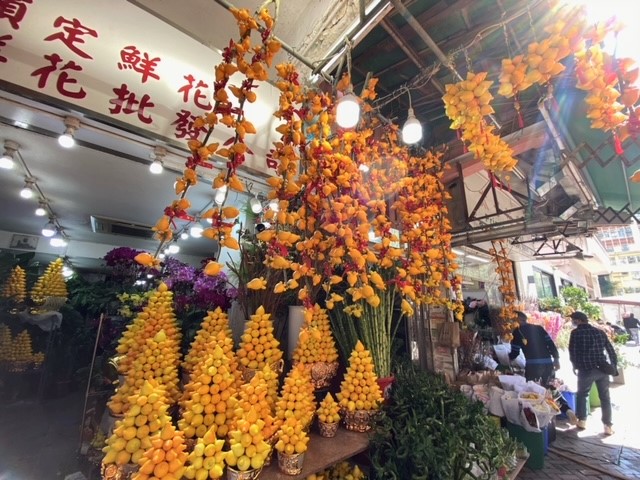 I know this fruit !
I sometimes see them at a flower shop in Kanazawa, but I do not know the name of it !
As I googled, it is called "foxface."
"There are 5 protrusions on the surface of it,
They means grand parents, parents, me, children and grand children.
We display it with a wish of prosperity,"

It was interesting for us and other Japanese members to see these pictures because Hong Kong New Year was different from the Japanese style New Year.
We really enjoyed talking ♪
We hope G-san have a wonderful New Year with her family !

***

Next time (Jan.. 30) Pongyi Cafe is our 1st anniversary !
"We will stop Pongyi Cafe if nobody comes 2 times in a low...."
However, many people fortunately joined the cafe even during Masaki's absent period, we could continue the cafe for 1 year.

We appreciate your joining and help.
We are going to open Pongyi Cafe at 21:00 on Sunday.


♪♪The details and how to apply is here.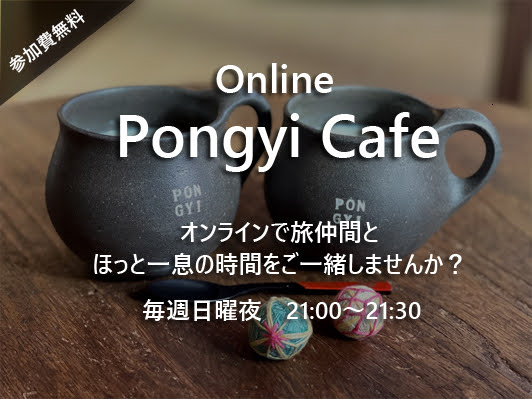 We are looking forward to seeing you next cafe♪