Hello, this is Nina.
How are you doing ?
Today, January 15th is the day of "Otakiage".
Masaki and I went to Yasuehachimangu shrine which is near Kanazawa station for otakiage.
Otakiage is a ceremony of burning sacred things that we already used and do not need to keep anymore.
(old charms, paper charms, etc.)
We cannot discard those kind of things, that is why we go to otakiage once a year.
Yasuehachimangu shrine is the shrine where we visited on Dec. 31 and Jan. 1 for Online Hatsumoude.
It was about a bit before noon when we arrived at the shrine.
There were already some people and people (maybe neighborhood) continued coming without interruption.
Yasuehachimangu shrine is loved by many local people !
We were happy to know that.
By the way, these are the things we brought to the shrine this time.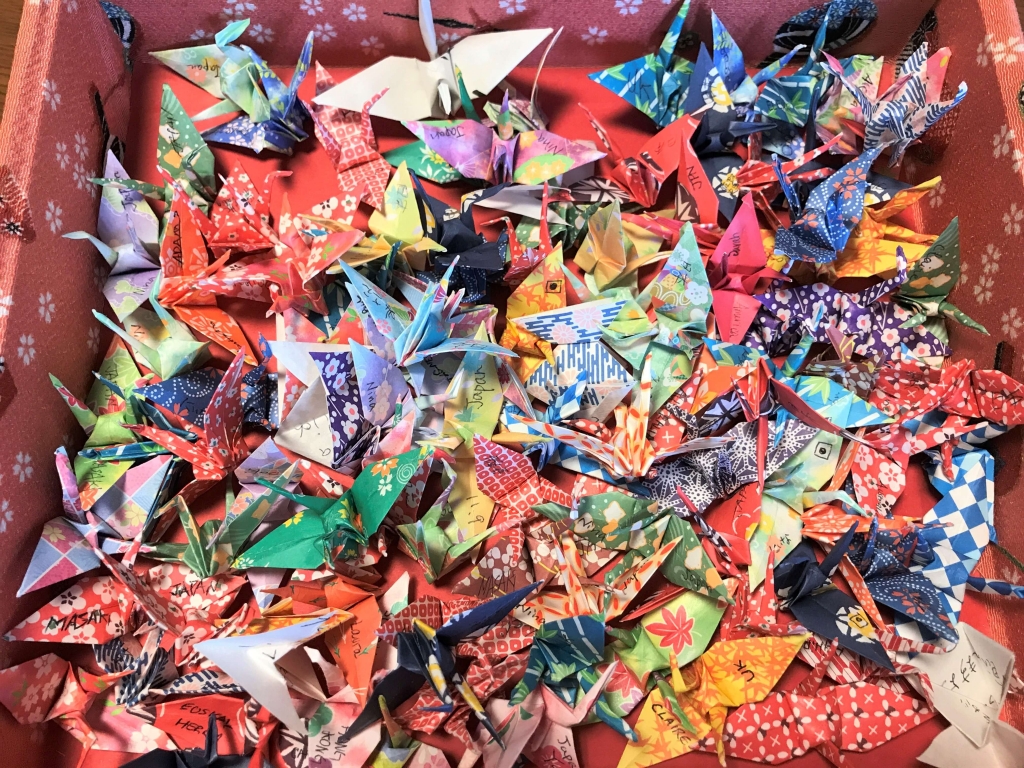 Peace origami cranes that we made with our guests last year.
And...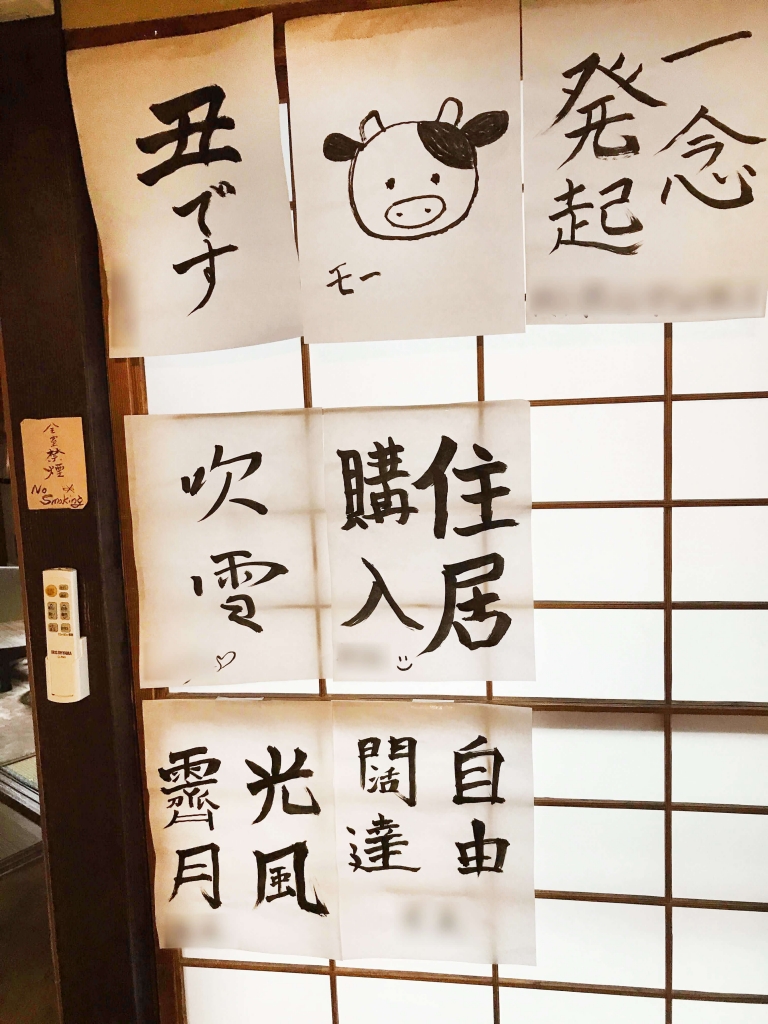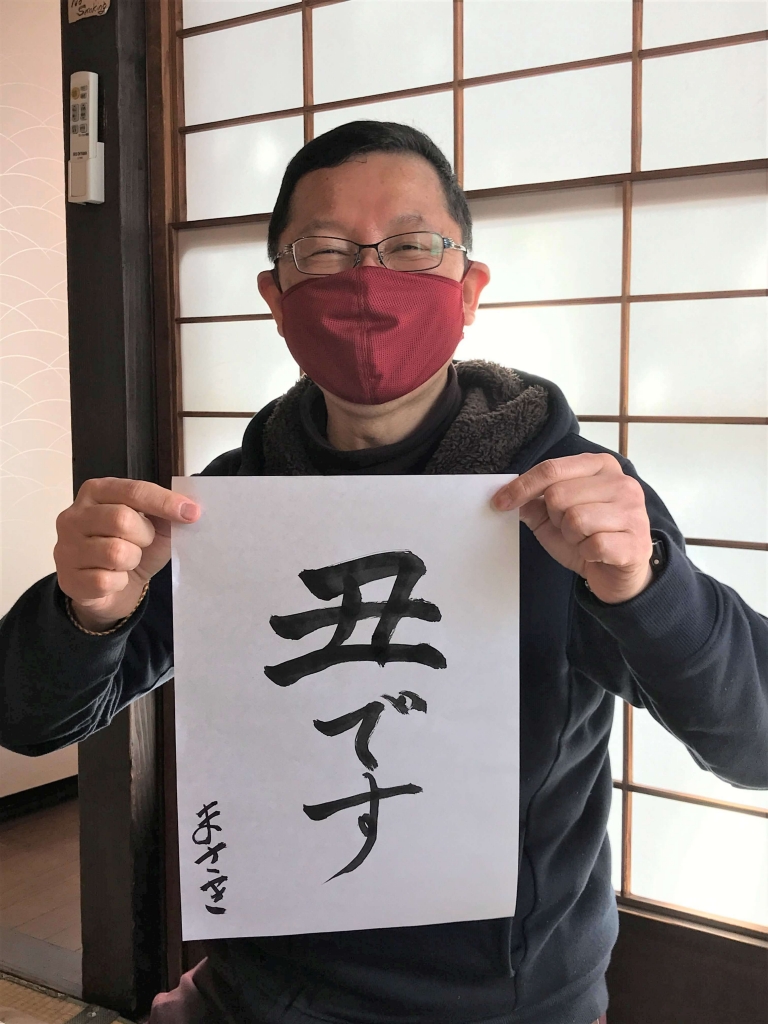 Calligraphy (New Year's resolution) that our guests and we wrote in the beggining of this month.
Masaki's calligraphy means " This year is the year of the Ox " !
Ox, the sign of this year, is also the sign of Masaki on the Chinese Zodiac.
That is why Masaki looks so happy ! (My year ~♪)
And of course, we brought old charms as well.
We had less guests last year, so the number of peace origami cranes were about 1/10 compared to usual.
However, we knew that they were full of beautiful prayers of the world peace.
We put them into a pretty paper bag and carried them carefully to the shrine.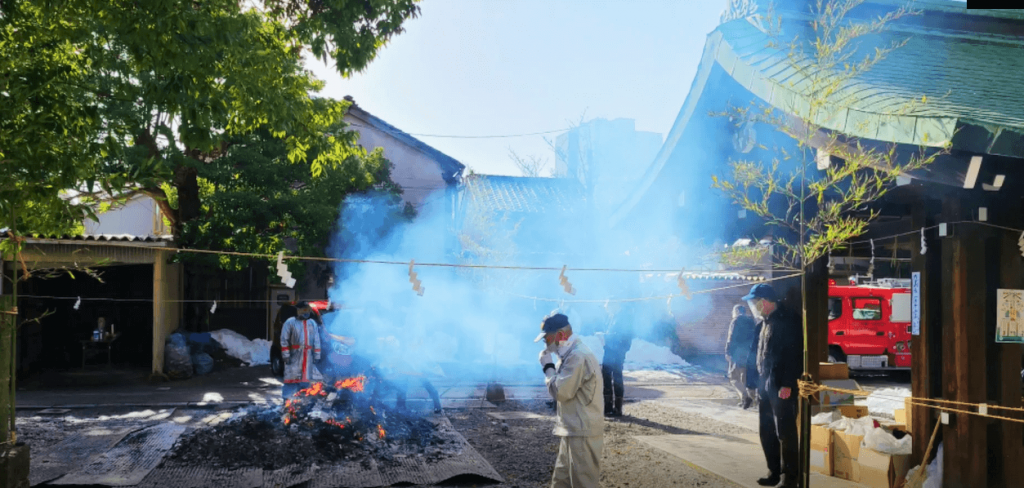 Only on January 15th, a special space for otakiage appears in a shrine area.
Some volunteer firefighters were always looking to the fire.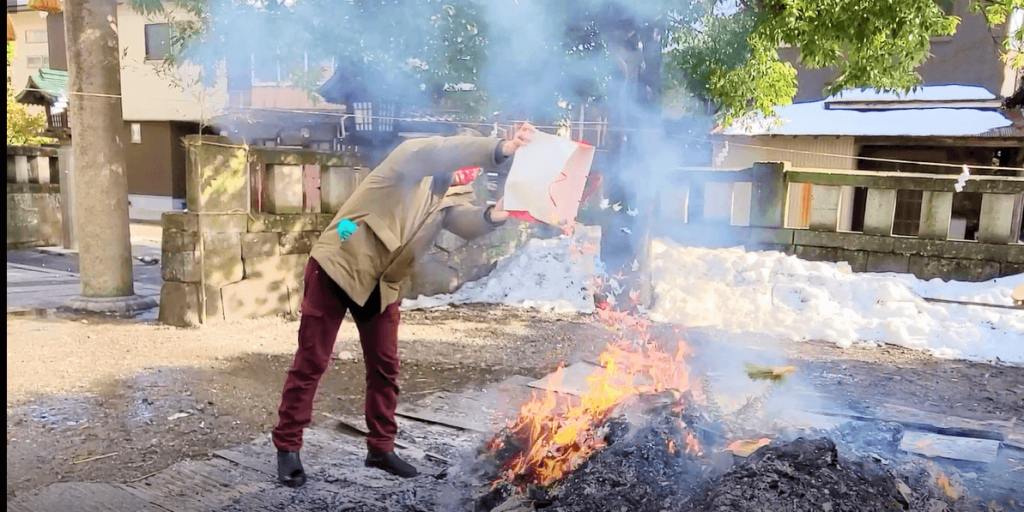 " We hope our wishes will reach to the sky !"
Actually, it was very hot near the fire.
Masaki came as close to the fire as he could and carefully sent our prayers to the sky.
We hope everything turn to normal, people can go everywhere without restrictions and the day we can make peace origami together with our guest comes soon !
We are going to make peace origami cranes slowly this year.
When you come to Pongyi, let's make one together ♪
Tnank you very much for reading.
*We made a short video of otakiage, bur realized that we cannot put it on this blog...
You can see it on our Instagram and Facebook, so please take a look at it !