Hi, this is Nina.
*日本語はこちらから♪
Pongyi Cafe last Sunday finished !
Thank you for joining us !
We were 12 this time (almost the usual members).
I feel like we are holding a 30 minutes family meeting every Sunday night.
O-san sent Pongyi lots of Japanese pears a few days before the cafe, so people from Pongyi (A-chan, M-san and I) joined the cafe eating them.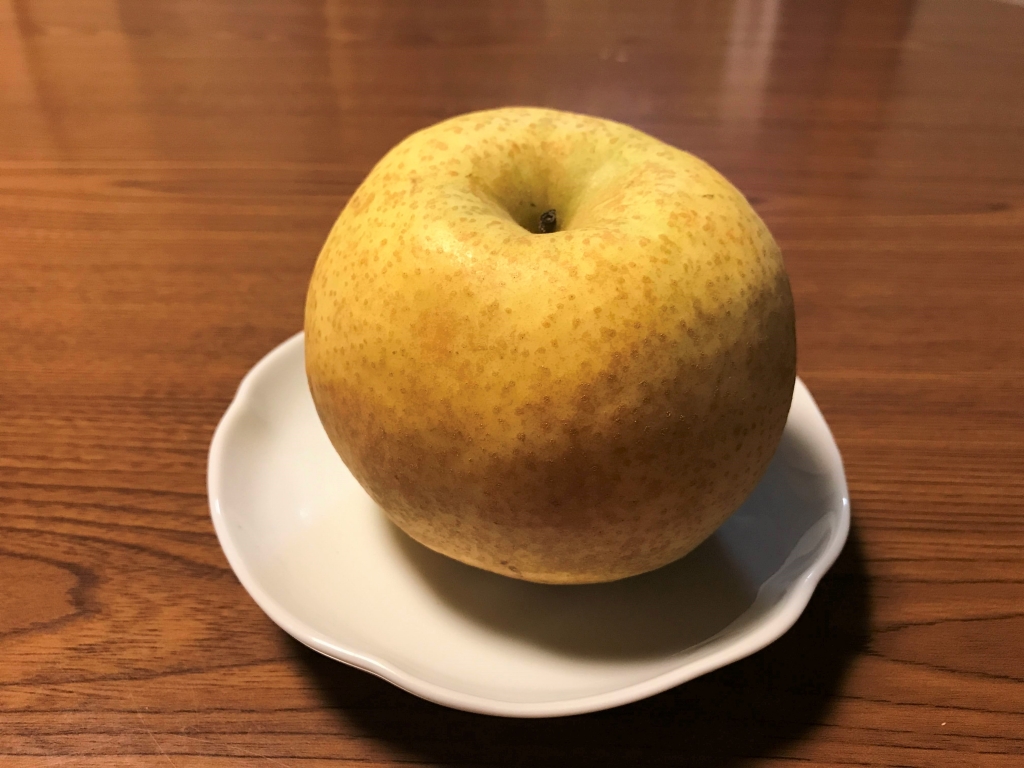 I cut it like this.
( And yummy sweets from our friend)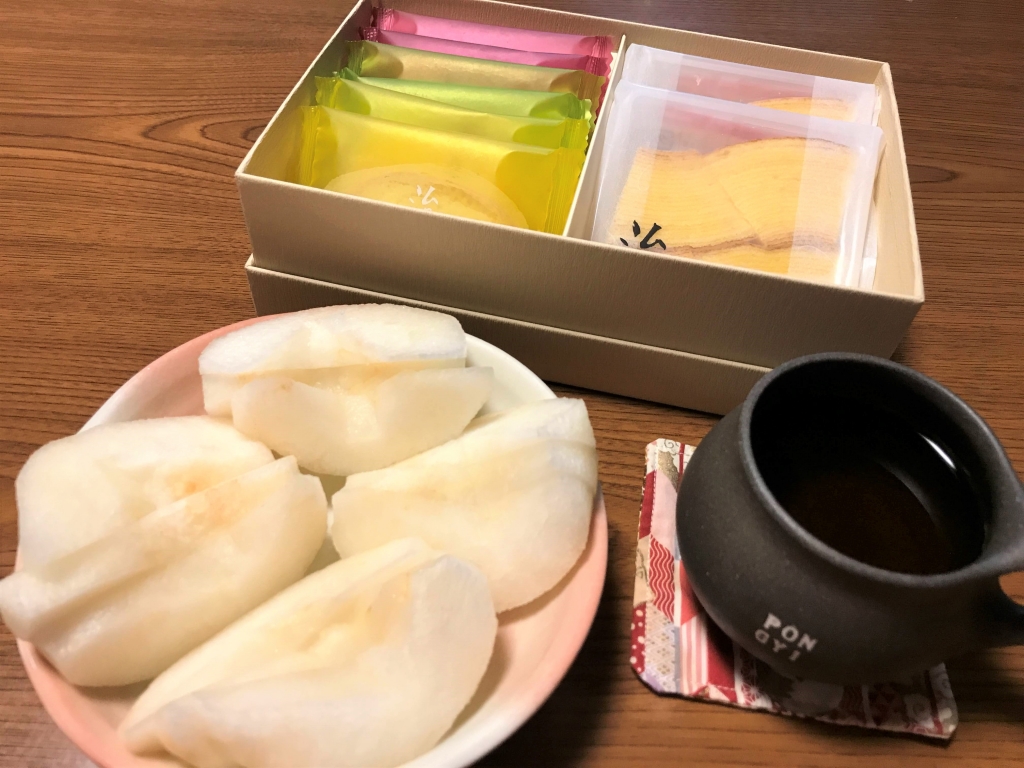 O-san has something to do with some farmars in Chiba prefecture.
She always introduces us many kinds of delicious food of Chiba.
This time, she gave us "Kaori" and "Hakuri".
* Both are the varieties of the Japanese pears.
"Kaori" , the mix of "Kosui" and "Shinko", is one of rare varieties of Japanese pears.
It is crispy and really sweet.
According to O-san, "Hakuri" is much rarer than "Kaori".
Thahk you very much O-san !
We enjoyed them a lot ♪
* Shiroi no nashi (The website of the farmer)
***
The topic of this time was mainly about the "Kanazawa marathon", because one of the cafe members H-san was a marathon runner.
Kanazawa marathon is usually held in October and many people comes to Kanazawa on that day.
It is going to held on October 31 this year.
The day before the marathon, almost all inns are full because many runners book about 6 months before the marathon.
Therefore , it is really difficult to find a place to stay that day.
Kanazawa marathon day is one of the most importantant days for both of runners and inn staff.
H-san told us that he got a message from the office of Kanazawa marathon and they said " We will let you know whether the marathon will be held or not by the end of this month".
They says
・No " Declaration of State of Emergency" and no "Priority Priventive Measures"
・Sufficient medical system
・Permission of Ishikawa prefecture and Kanazawa city
are required to hold the marathon.
Last year Kanazawa marathon was canceled due to the corona.
The online marathon was held instead of the real one.
This year, real or online... ?
I hope everything goes well for the runners !
***
We enjoed a lot this time.
Thank you very much !
We are going to open Pongyi Cafe next week, too.
If you have time, please join us ♪
How to join the Pongyi Cafe → Here
Have a wonderful evening/night/day !