Hi, this is Nina.
*日本語はこちらから♪
Thank you for joining Pongyi Cafe last Sunday.
We were 9 (5 people joined online and 4 people joined from Pongyi).
First, we talked about the temperature.
It was 9 degrees at 9:00pm in Sapporo that day.
(13 degrees in Kanazawa.)
"Wow it is warmer than we expected !"
We talked each other, but K-san who is living in Sapporo said,
"Horokanai (a town in Hokkaido) was -2 degrees.."
As expected, it is cold in Hokkaido in November !
I didn't know Horokanai.
K-san told that Horokanai is famous for "Horokanai soba noodles".
That was the start of our talk about "local food".
H-san from Hyogo showed us Donbe of NISSHIN.
The designs of these instant noodles look normal, but the word of "east" is written when I looked closer.
Now, Donbe (instant noodle) provides two types of taste of shoup stock, east and west.
East taste is mainly bonito and west taste is mainly kelp.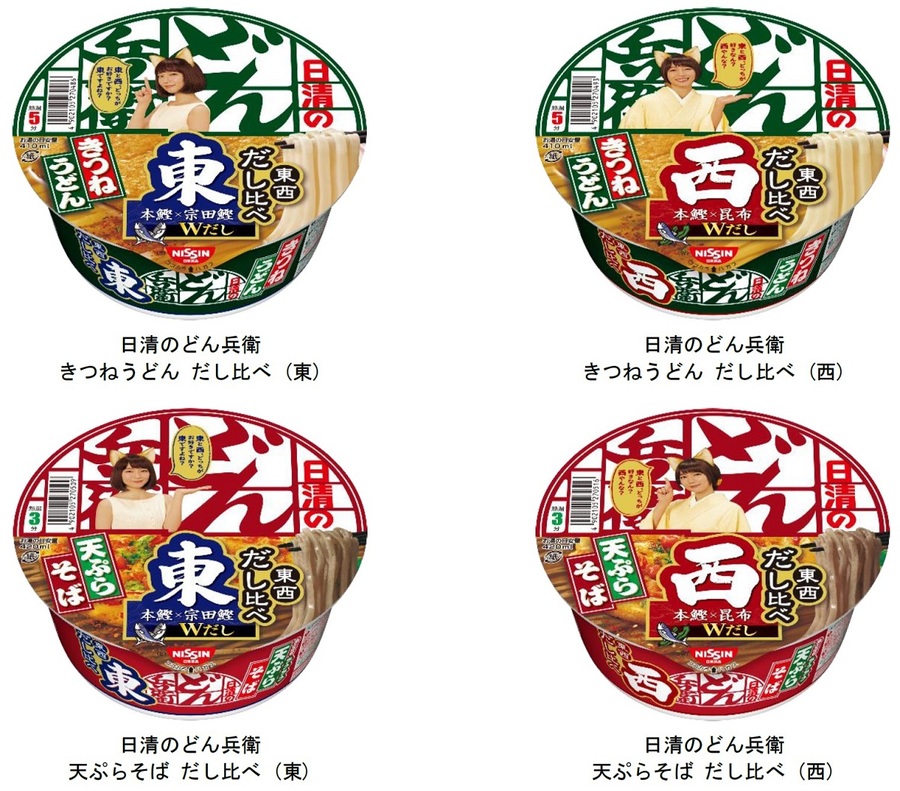 TV commercial of Donbe (You Tube)
* Japanese
H-san bought east taste donbe but has not found west one yet.
He told us he wanted to try west, too !
We talked about local ozoni as well.
*Ozoni: Traditional New Year's soup with rice cakes.
Ozoni is different depending on the region.
(That is interesting, isn't it ?)
The types of soup (miso or soy sauce for example) and ingredients are really defferent in each region.
Of course not all families eat same type of ozoni...
but in Ishikawa prefecture (including Kanazawa), very simple ozoni is popular.
Soy sauce taste soup, not grilled rice cakes and a little bit small green onion.
It is eally simple, but you can enjoy the good taste of soup and rice cakes.
Ozoni in Kanazawa is like this .
http://www.zouni.jp/ishikawa_1/
* The ozoni in Pongyi is not the "real" local ozoni in Kanazawa, because it is arranged by Masaki-san (born in Kyoto, grown up in Tokyo and South America) !
S-san in Sapporo told us that the ozoni of her family is same soy sauce taste but with alot of vegetable and some chicken.
That must be delicious !!
K-san in Kanagawa taught us,
"Sekihan (steamed rice with red beans) is sweet in Aomori prefecture !"
(Her parents are from Aomori.)
That is because traditional Japanese bean sweets are mixed.
I think I like it because I have a sweet tooth, but it seems it depends on he or her preference.
I would like to try it !
In addition, the topic of travel !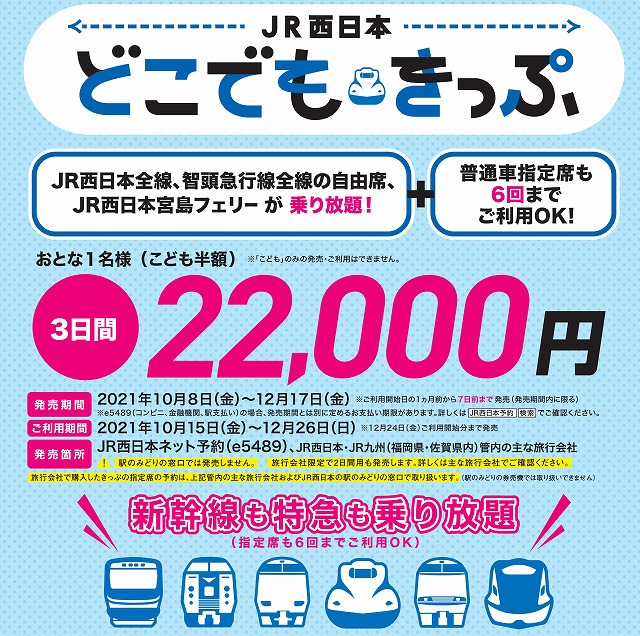 H-san in Osaka taught us " Dokodemo kippu (all-day pass) "
* Dokodemo: everywhere
Kippu: Ticket
There are two types of ticket, for 2 days and for 3 days.
2 days : 18,000 yen, 3 days : 22,000 yen (Adult)
With this ticket, you can ride all JR west trains !
He went to buy a ticket that day.
Dokodemo-kippu
https://www.jr-odekake.net/navi/dokodemo-kippu/
You can but it nutil Dec. 17 (2 days pass is sold only in travel agencies).
If you want to have a short trip around west Japen area, plaese take a look at it ♪
We are going to open the next Pongyi Cafe (Nov. 21), too.
If you have time, please join us ♪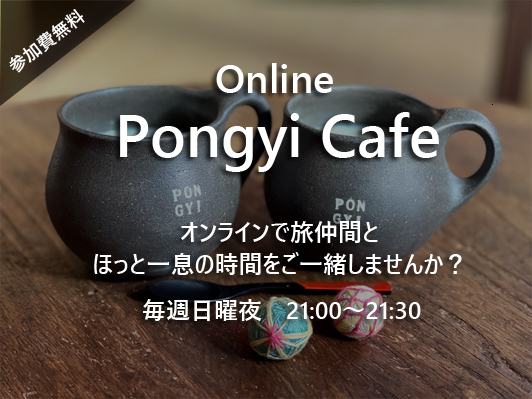 How to join the Pongyi Cafe → Here
Have a wonderful evening♪