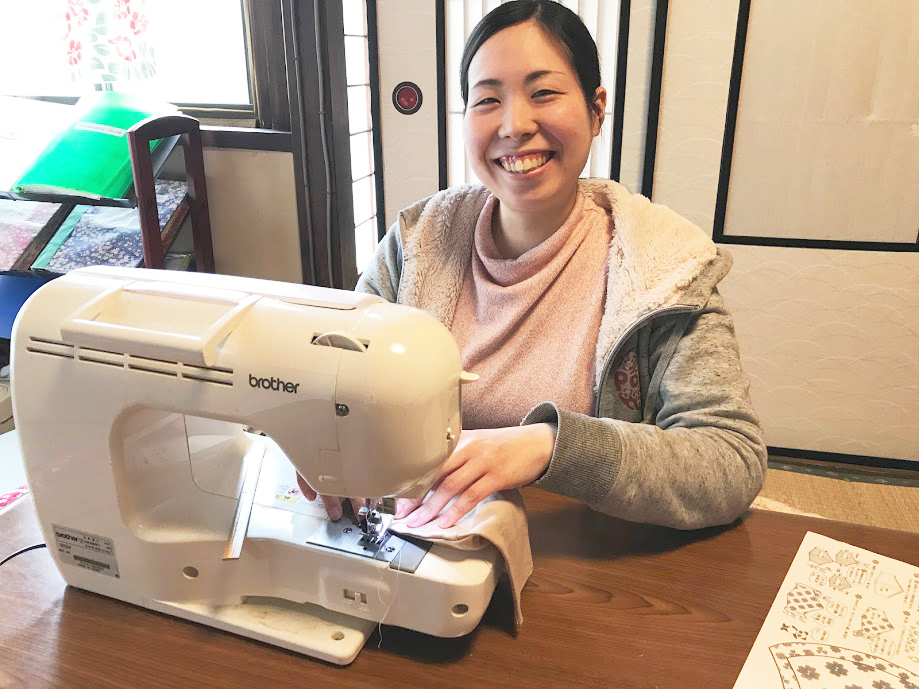 Hello, this is Nina.
I think you are having a hard time everyday under the influence of coronavirus.
I hope you are doing well and your health is good.
Pongyi (Masaki-san and I ) are fine.
Thankfully, we do not feel sick.
Pongyi is still having very quiet days.
We thought over "What we can do now ?",
"What we can do for our guests ?" and...
Finally, we decided to make some handmade face masks !
It is said that face masks are not very effective to prevent the virus.
However, we think what is the most important thing now is
the manner of "not to spread the droplets to other people" and "consider other people".
According to the TV news, the production of face masks are increased.
However, it is still very difficult to get a face mask even in some local drugstores
and convenience stores near Pongyi.
We made a face mask with bleached cotton cloth this time.
Actually, we received this cloth from a temple before.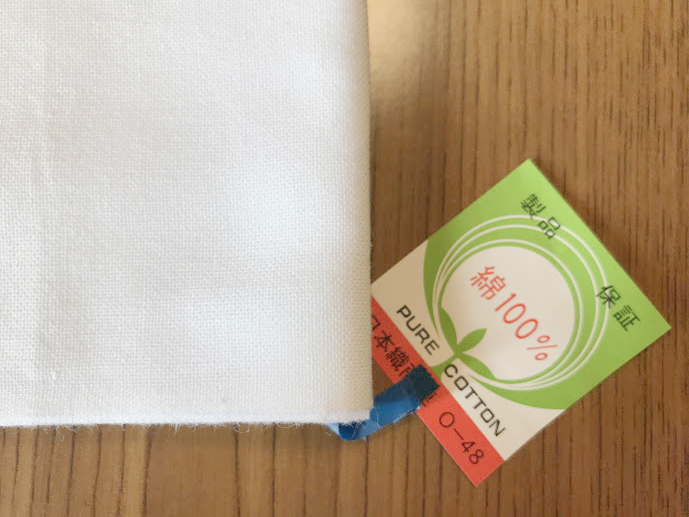 We borrowed a pattern and a sample of the face mask from our neighbor.
We also borrowed a sewing machine from the other neighbor.
The neighborhood association which Pongyi belong to is very small.
It is close to Kanazawa station (center part of the city),
but people of this association are very friendly and often help each other.
Nowadays, there is hardly any personal interaction among people in Japan.
How great our neighbors are !
We dyed the white cotton cloth with stale tea.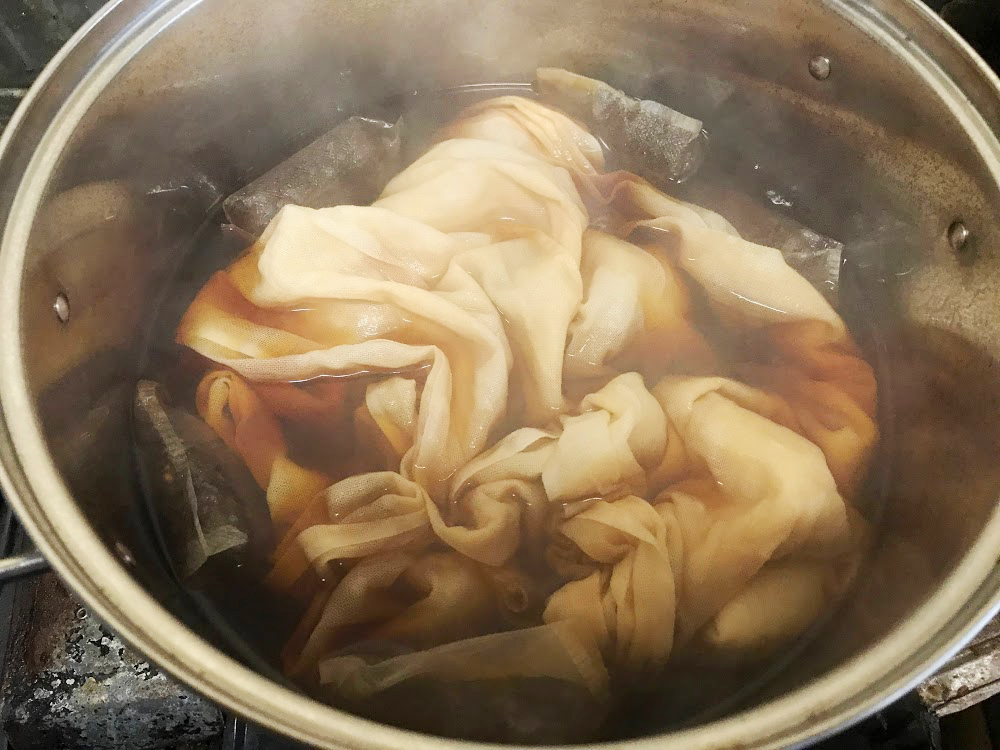 Simmer the cotton cloth with some tea bags...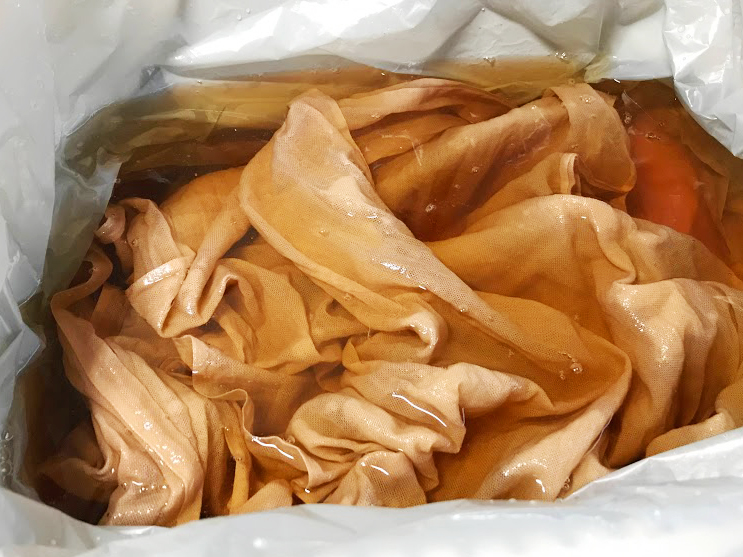 Put it into the slum water and settle the color...
Air dry it...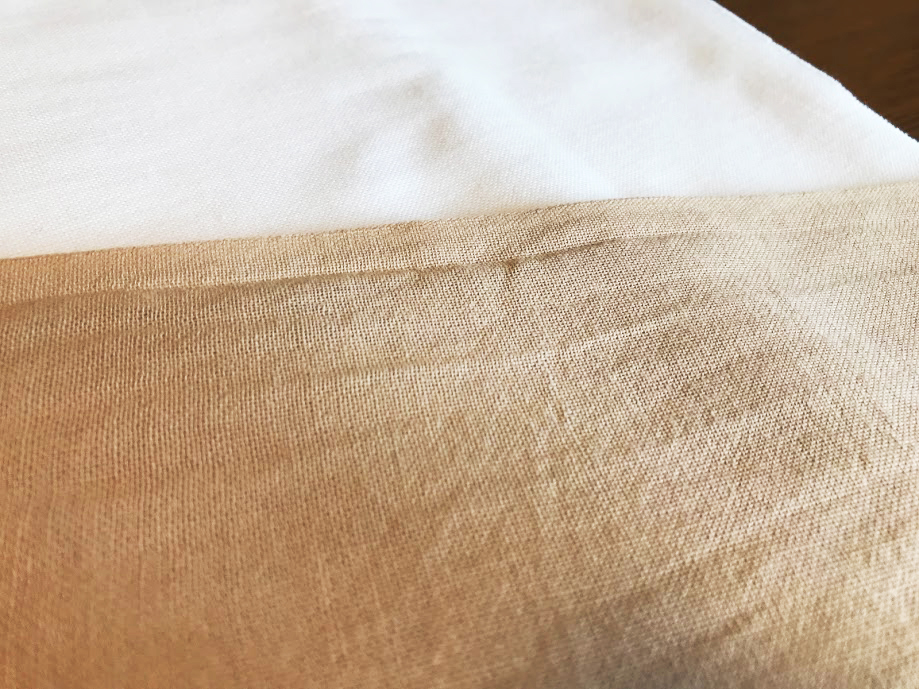 Wow ! It looks very good !
The color is natural and soft.
It will suit both men and women.
Make 3 layers of cloth, and sew it following the procedure...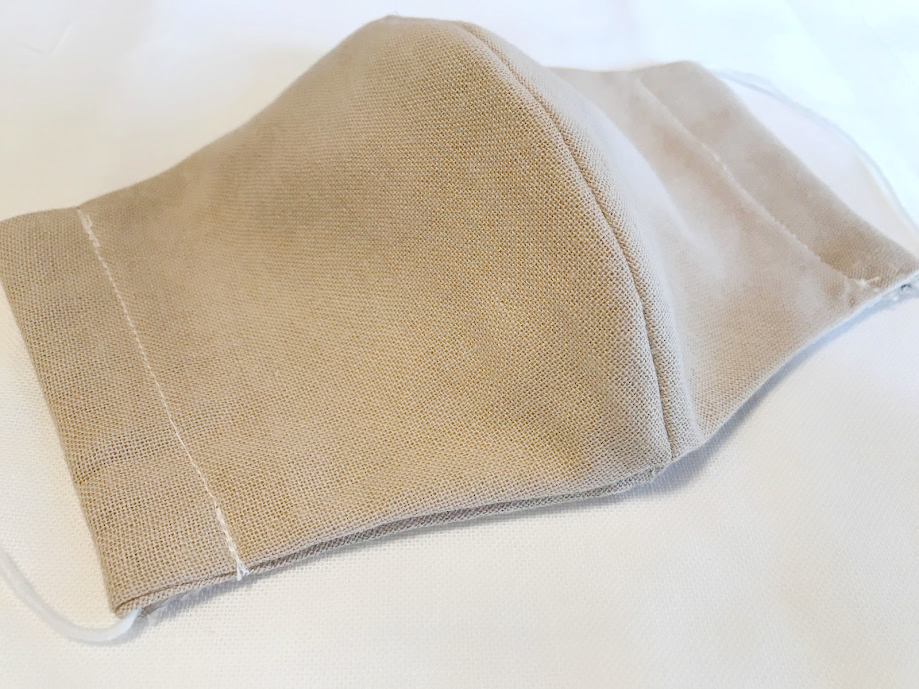 (Front side)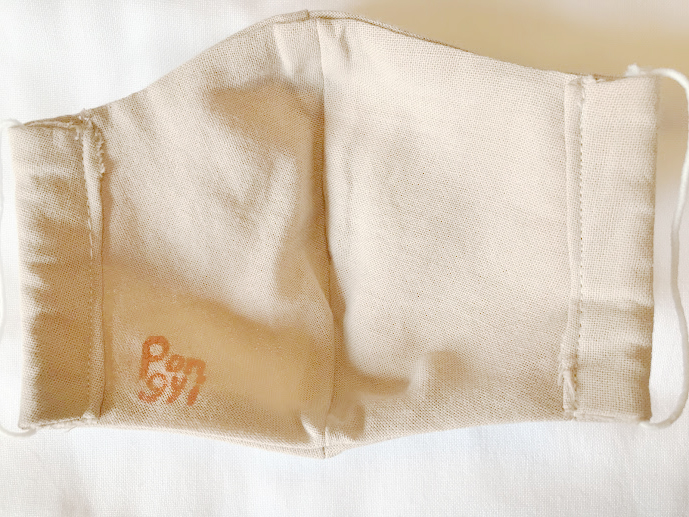 (Back side)
Looks wonderful !
I pressed a handmade Pongyi stamp inside.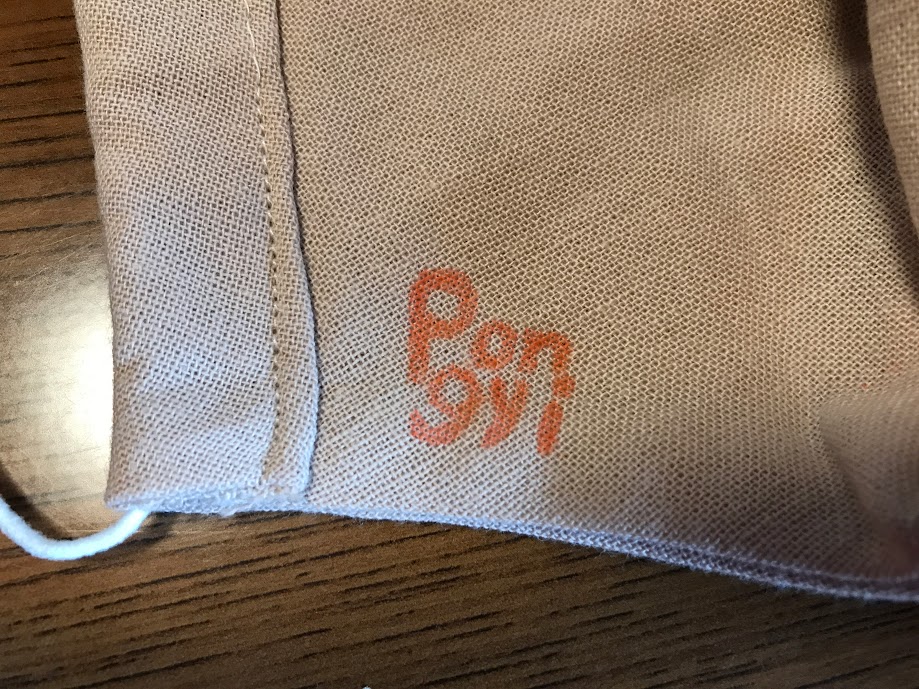 Masaki-san tried it on.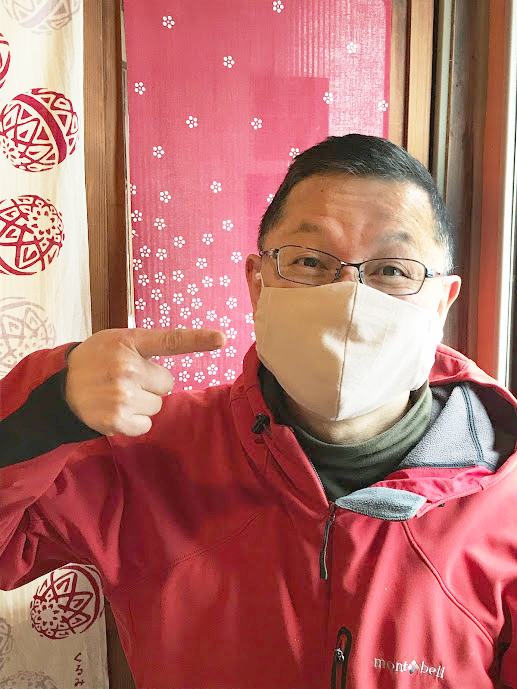 "This feels good ! " He liked it !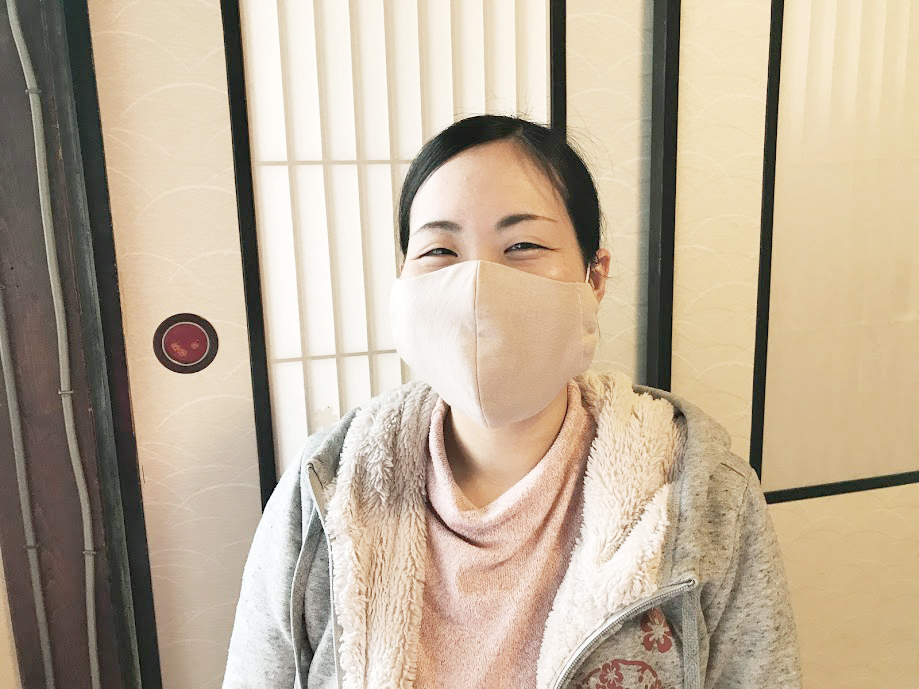 It is a bit too big for women...
I will make a smaller one next.
There are no signs that the situation of the coronavirus is being brought under control.
It is the time for everyone in the world to stay at home and to be patient.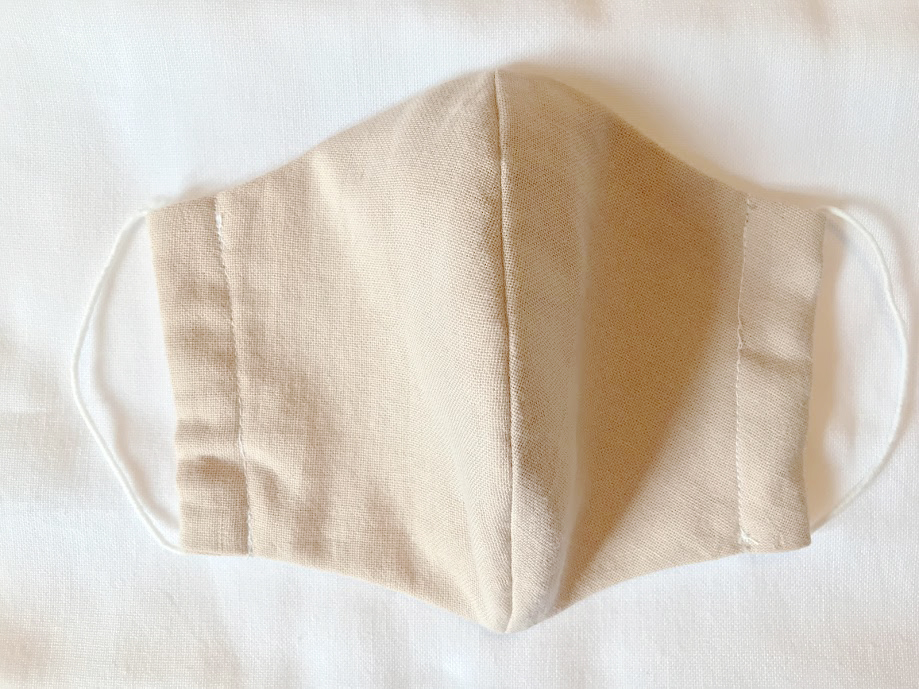 We cannot make a lot of face masks, but we are going to make more !
One by one, little by little.
We put our hearts of "let's consider other people" into this face mask.
I will tell how to use and wash a face mask when I give one !
* I did not expected I could use my nursing knowledge like this !
We hope things settle down as soon as possible.
May everyone be healthy !