This is Masaki.
Pongyi is located in a small town called "Rokumai-machi".
It is within 10 minutes' walk from Kanazawa station.
Yesterday, an article of 'Rokumai-machi neighborhood association ' was published in a local newspaper "Hokkoku Shimbun".
It was about an attempt that the association did for members during the Golden Week holidays.
The title of this article is "We won't lose to corona !"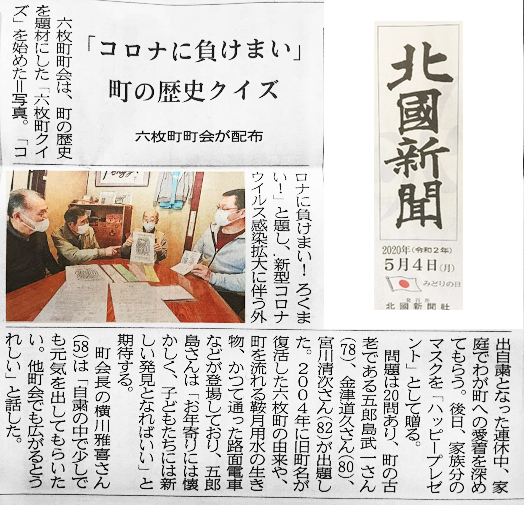 I have been the town chairman of Rokumai-machi association for about 3 years.
Because of the aging of society, it was diffilut to find someone who could do that work.
That is why I accepted to become the town chairman.
People in the town always helped me.
I wanted to return the favor to our neighborhood association, even just a little bit.
Due to the spread of the coronavirus, no one can go outside even during the Golden Week holidays.
The future is uncertain.
Pongyi is also closed for a long term.
However, I was thinking about what I can do for other people.
I thought I should stay positive even in hard times.
Suddenly, an idea came to my mind.
" How about making a quiz about our town and giving it out to each family ?"
Other neighborhood association board members accepted my idea kindly, and I made a quiz (20 questions) with cooperation of 3 eldery people who knew about our town very well.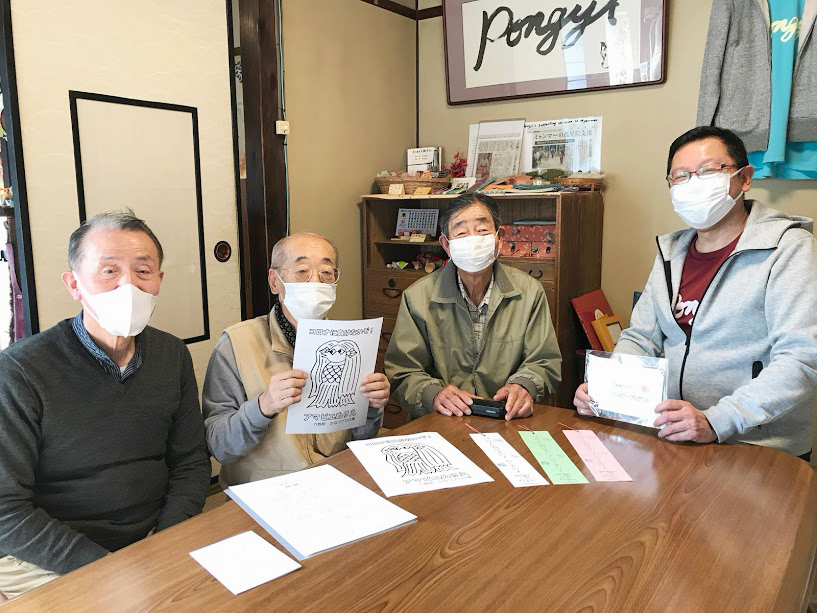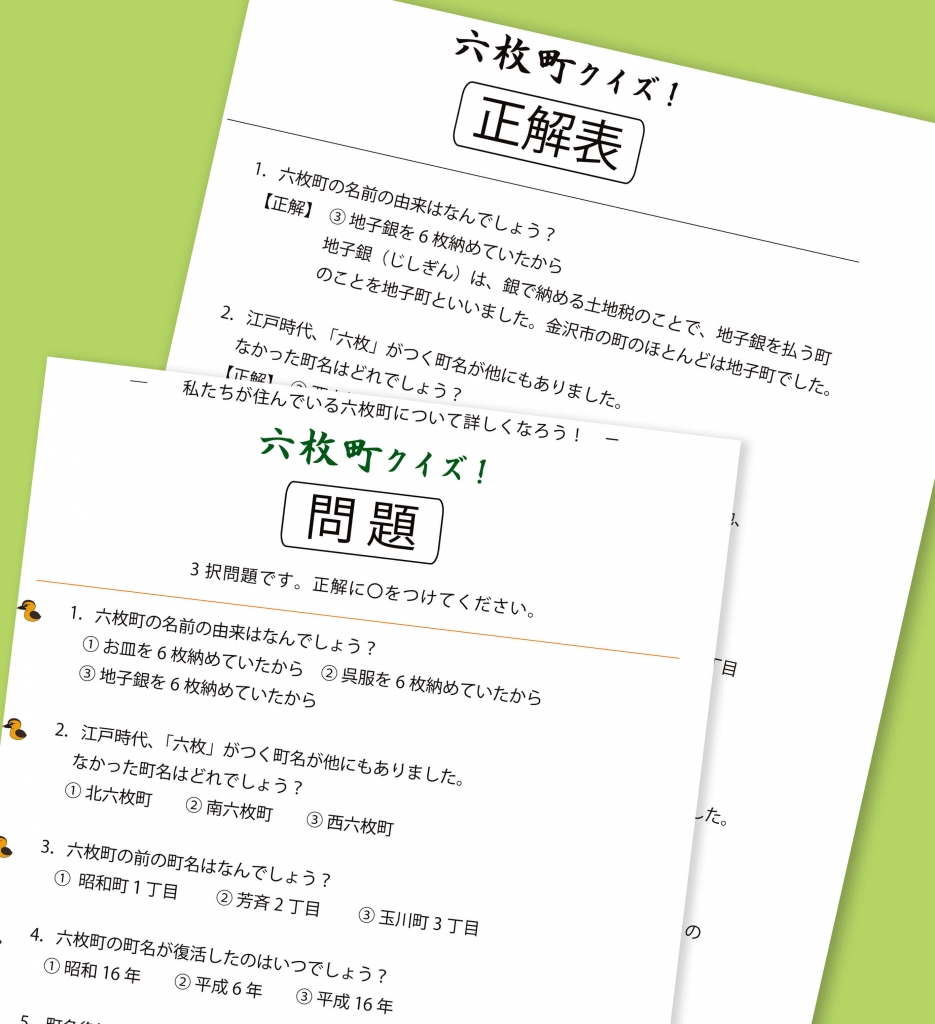 * We also made the "Answer" so that everyone can check the answer at the same time.
I gave them out to each familie in the beginning of the Golden Week holidays.
In Rokumai-machi, children play together and grandparents enjoy talking about their childhood.
Everone is very close here.
One family kindly offered us to give a precious box of masks as a present of the quiz.
We bought it by the council fee.
Later, we devided the masks into 13 families and gave them out as a "happy present".
One mask for one person... a small present.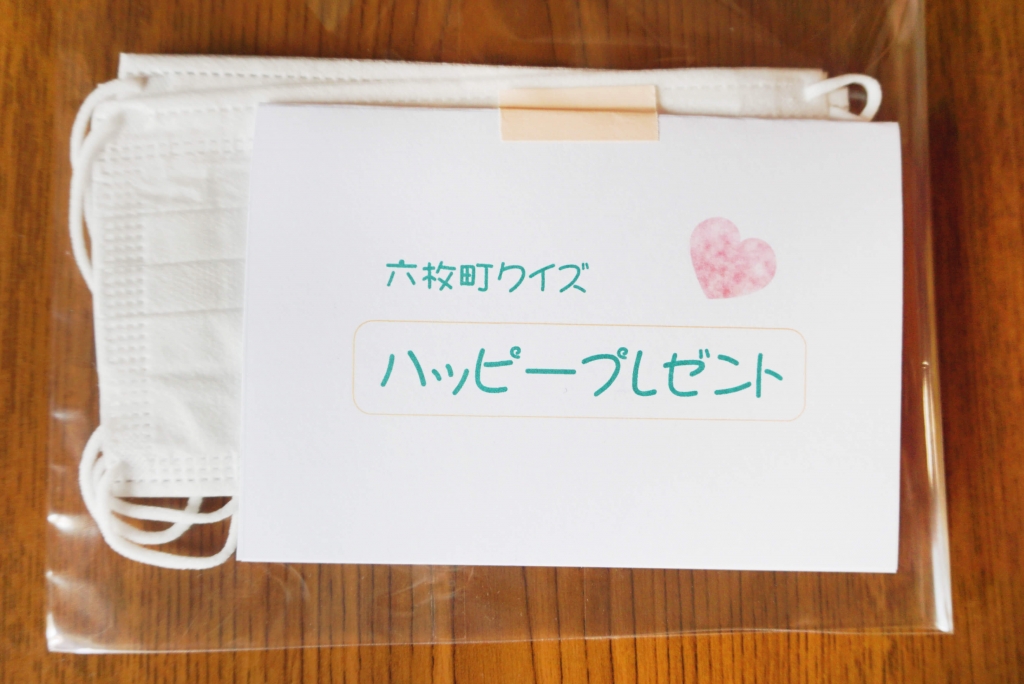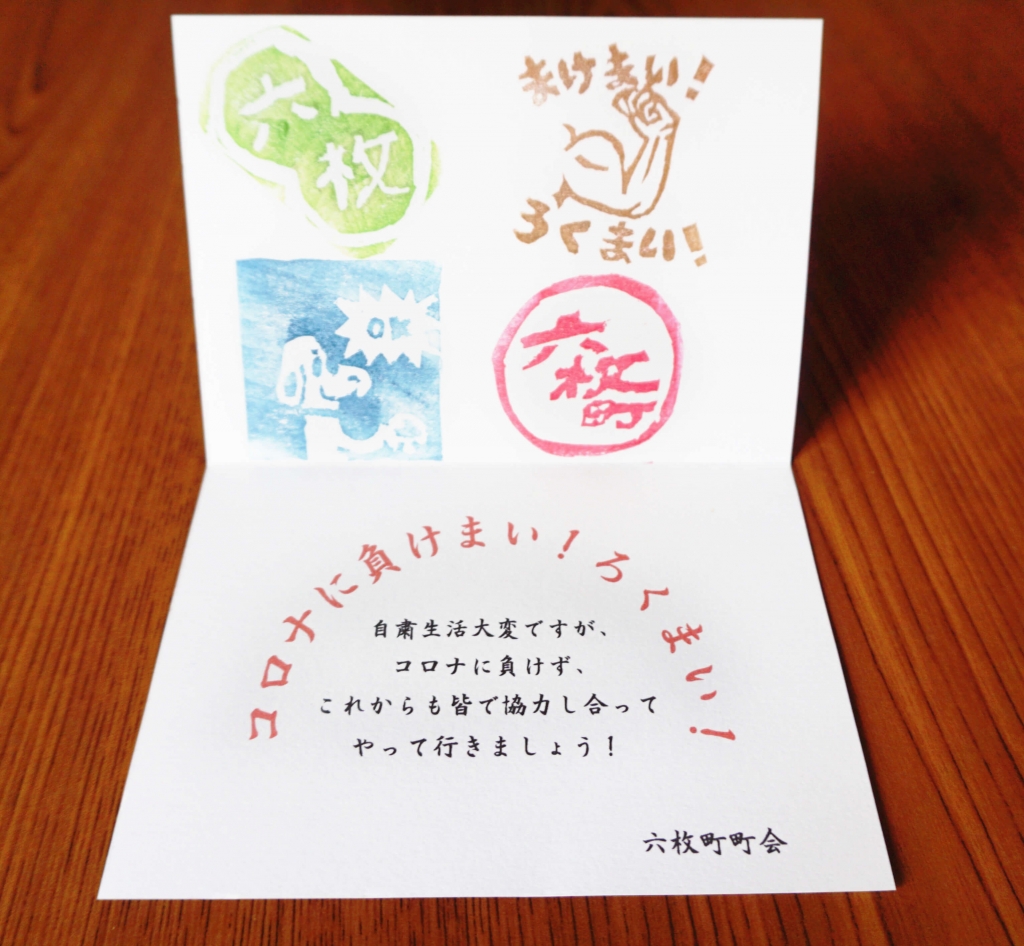 These colorful hand made stamps on a card are made by some families with children.
Great job !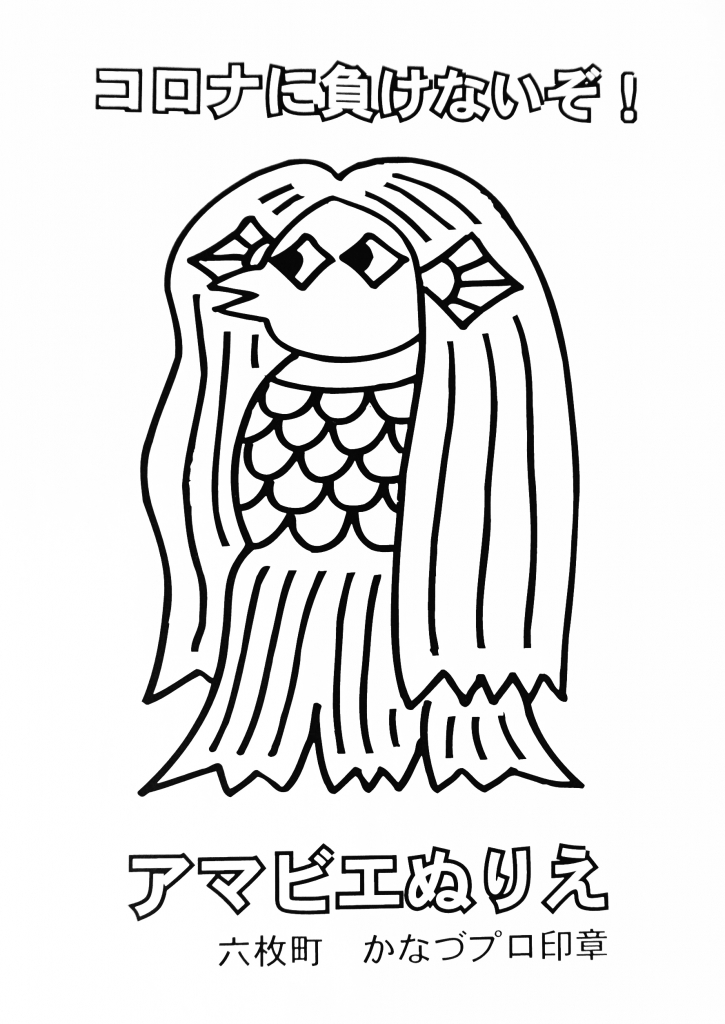 One person made a coloring picture of "Amabie" !
* Amabie is a Japanese folk monster. Its figure is half human, half fish.
It is said that people will be protected from the epidemic by showing its picture to other people.
"Rokumai-machi quiz project" gradually become fulfuilled with connection of hearts.
For the first time, our attempt was just a small idea.
" If each family could solve the quiz, and get to know our town more and more..."
Now, thanks to the wonderful relationship among the town, it made unexpected developments.
I do love this heartful town !
People of this small town welcomed me when I opened Pongyi 10 years ago.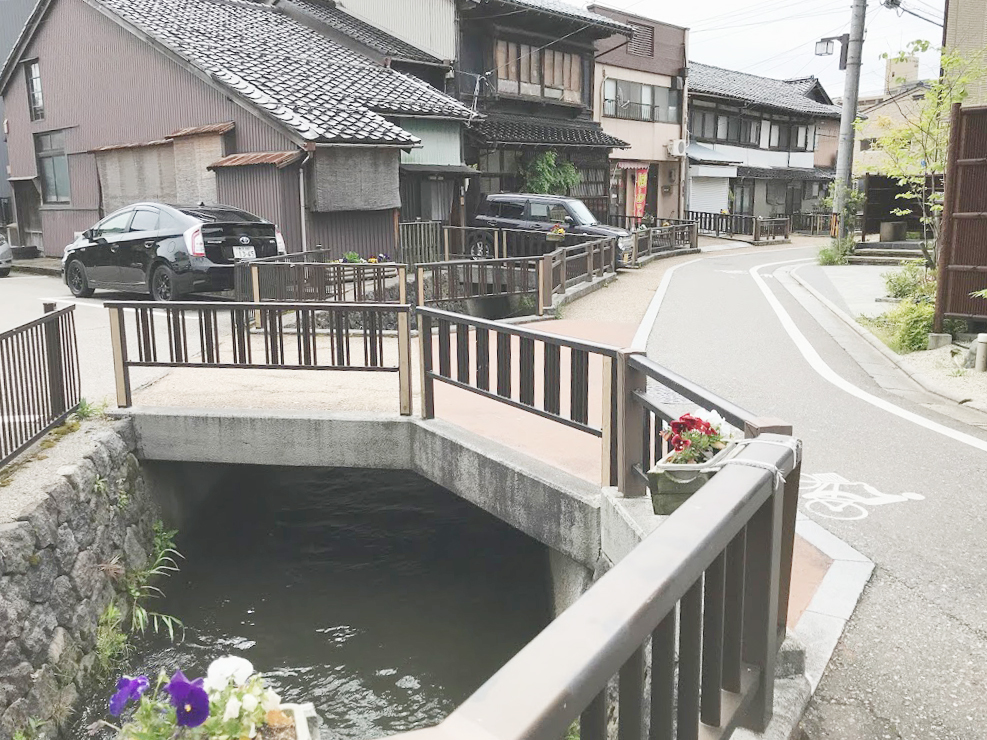 In my opinion, good relationship with local community and its residents is essential for who does the business in the area.
Especially now, I believe that it is important to considerate each other.
Pongyi is temporarily closed this time, so we have no income now.
The future is unpredictable, and we do not have enough savings.
However, Pongyi prefers to keep being positive, moving forward, than be negative.
I would like to keep walking together with the people in ' Rokumai-machi ' from now on too !