This is Nina.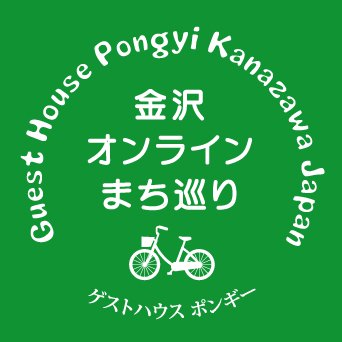 I told you that Masaki-san and I finally found the best tools for online tour in our previous article.
For those who know about online equipments very well, stuffs we chose are like "need to choose (of course!) from the beginning."
However, some equipments we bought and tested didn't go well with ZOOM, so we needed to changed the tools and combinations of them again and again.
Doing an online tour outside seemed to tough to beat.
We felt we were climbing Mount Fuji from the foot.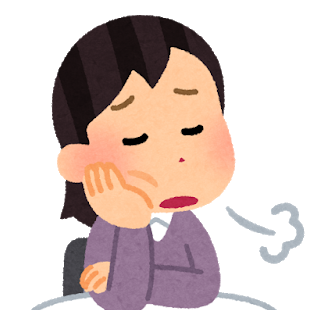 "We want to do something by the day on the Yuzu san's ZOOM Online stay (by mid- June)"
With this mind, we prepared the equipment with our small budget without knowing the result of the subsidy.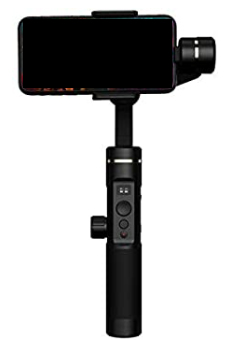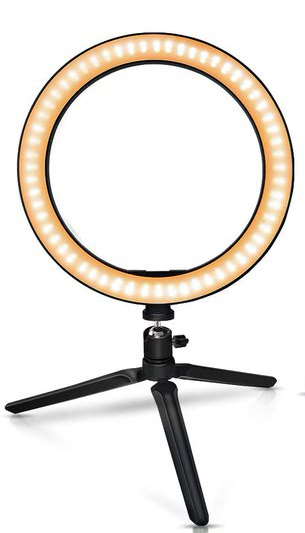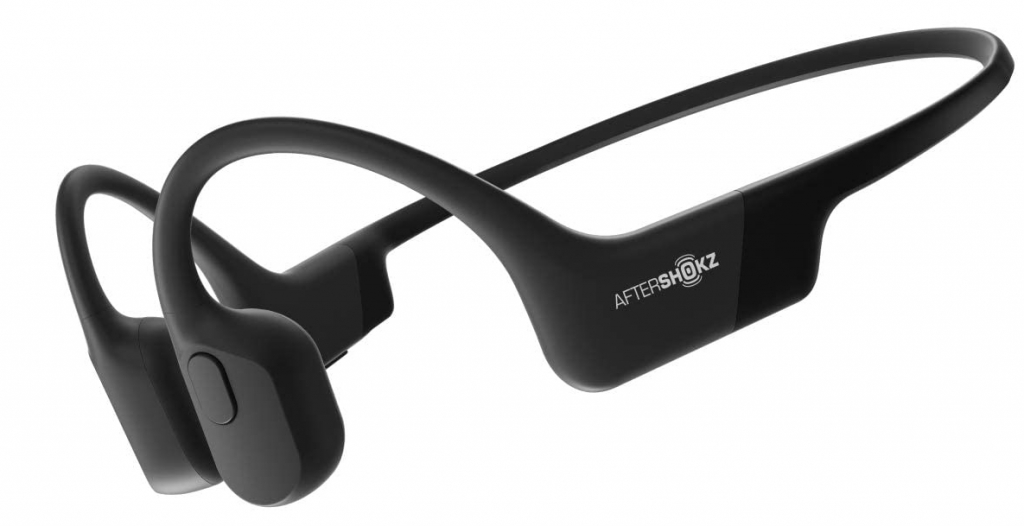 How can we get an easy- to- see image?
How can we explain it in an easy-to-understand way with ZOOM?
After practicing many times, the day of Yuzu san's online stay finally arrived.

We started from Samurai district to Kanazawa Shrine through the 21st century Museum of Contemporary Art. It was an online tour of about an hour and a half in total.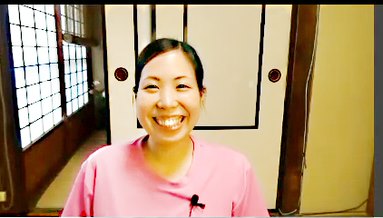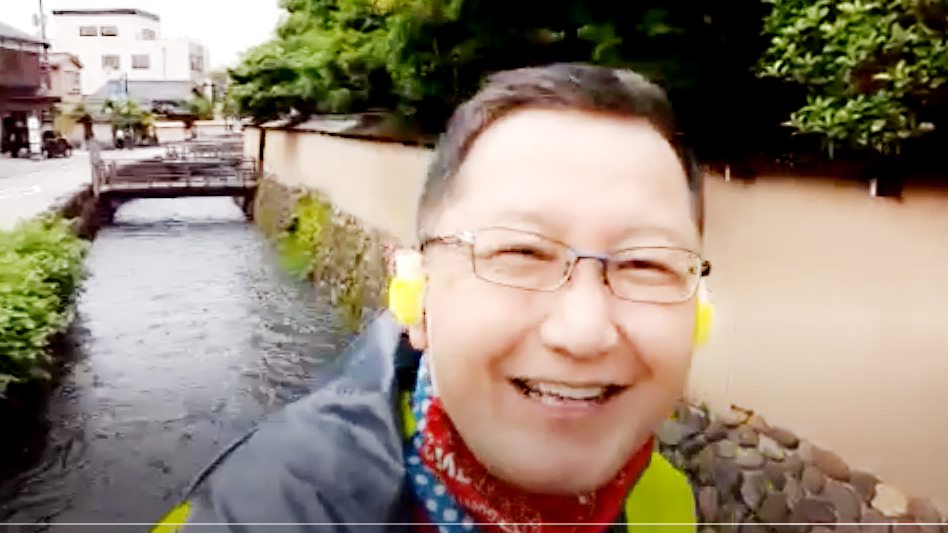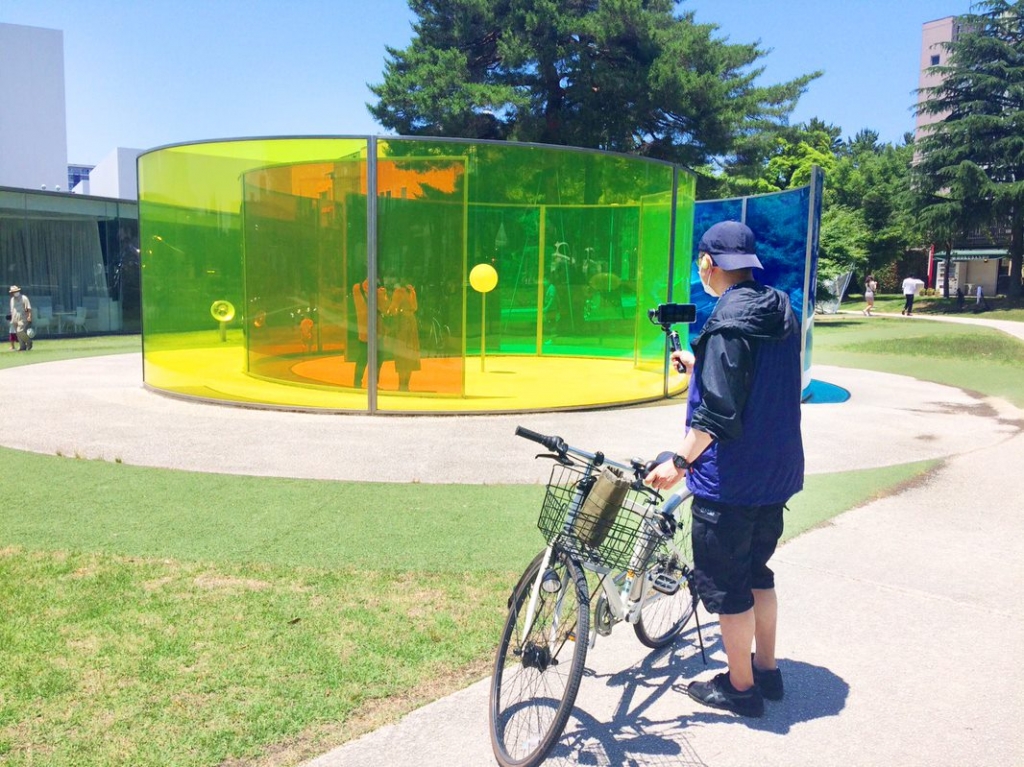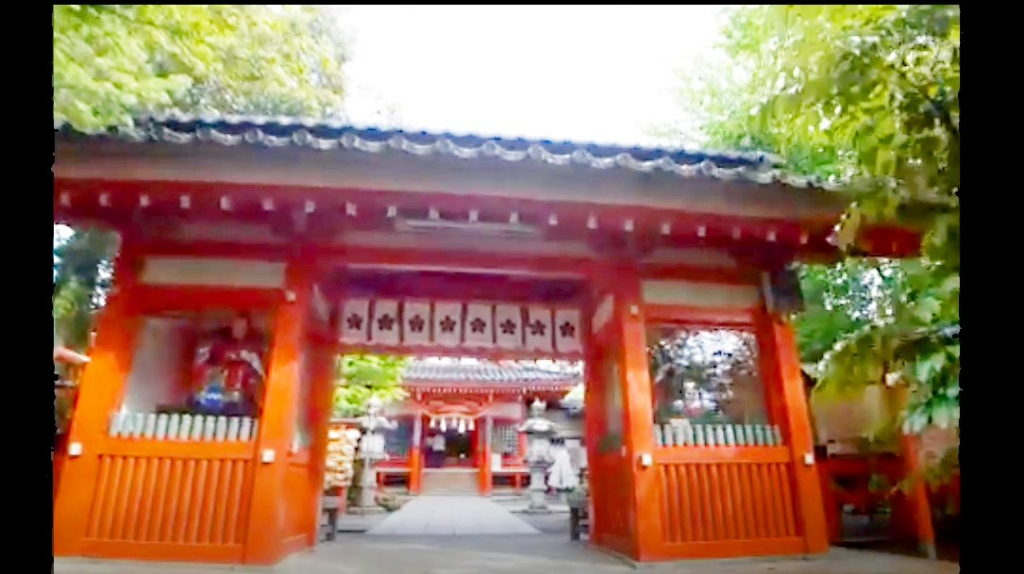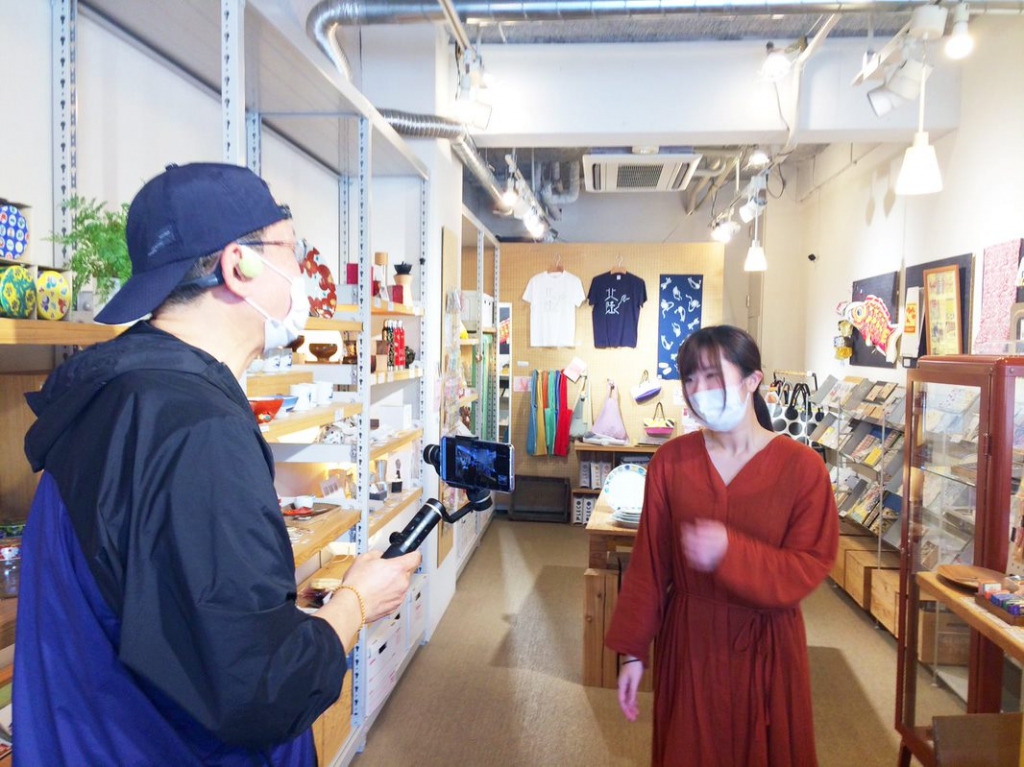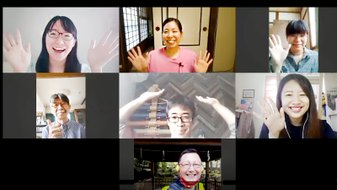 Misaki is a guy who goes around sightseeing spots while riding a bicycle outside.
I am the host who is in Pongyi and explains images and reference material to the participants.
It's not as beautiful as YouTube, but…..
It's full of life feeling!
This is okay enough!
Communication was not interrupted while Masaki san was on the move and the conversation was smooth and very successful !
Yuzu san, thank you so much for giving us the opportunity to start ZOOM online tour !
After that the subsidy was approved successfully and we were very relieved.
We are grateful for the support of the government .
'Know-how' it is not enough to start an online tour.
The most important thing is the knowledge that can guide you Kanazawa city and the contents of the easy-to-understand, attractive tour.
Although we have accumulated tourist information since the opening of Pongyi, it is still not enough.
I took the Kanazawa city Certification Examination, because Masaki san asked me.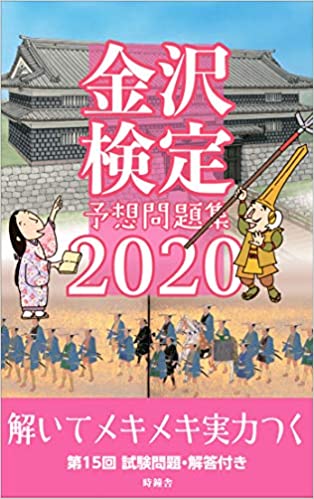 Masaki san said,
" I have more to go out than to get into my head anymore. Nina can doit. I entrust you with your overflowing talent !"
I got on his request easily with sometning meaningless compliment.
After I think about it carefuly…...I noticed...He just faded out from the test nicely...!
I didn't have much time to study so I almost gave up and took the exam.
However, I passed miraculously ! ( I was really giving up.)
*Although it is a 'Begginer's Certification ', the pass rate was about 9 %.
In addition to
' Samurai district - City center Course ' and
' Ohmicho market - Geisha district Course '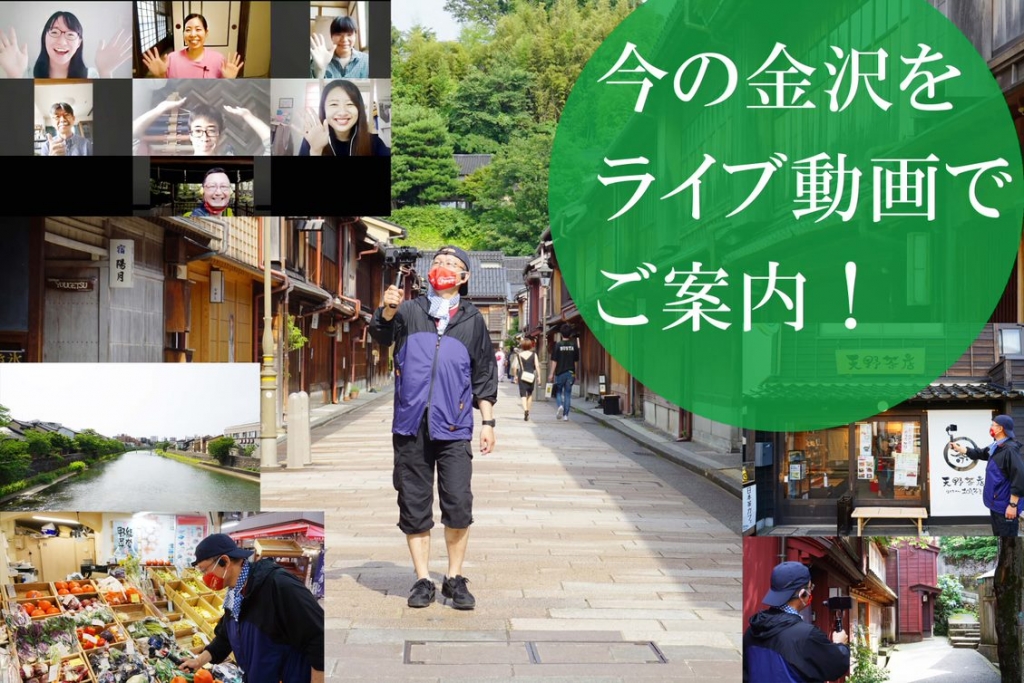 we have also created a new course,
' Omicho market Course '
now in winter .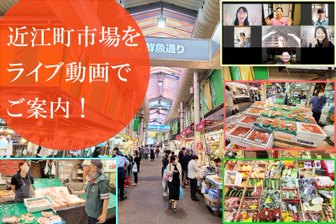 Misaki is studying by borrowing a '250 year history of the Ohmicho market' from the library.
The Omicho market is currently being edited for 300 years history.
I became acquainted with people in the market and learned about shops I didn't know, and I like the Omicho marked more and more.
Thank you to everyone who taught us more about the market !
Above all, It 's my big growth that ' Online ' has become fun for me now.
' Be positive as much as you can, whenever and wherever you are.'
I learned in practice that this Masaki san's attitude is making one of the basis of Pongyi.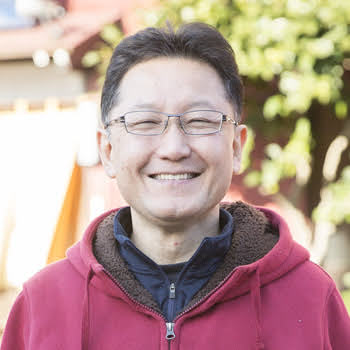 I'm still a little nervous of the current situation.
However, I will do my best as OKAMI (landlady).
Why can Masaki always be solid, stable and positive ?
* I would like to ask Masaki on YouTube which we are planning to start soon.
    Coming soon !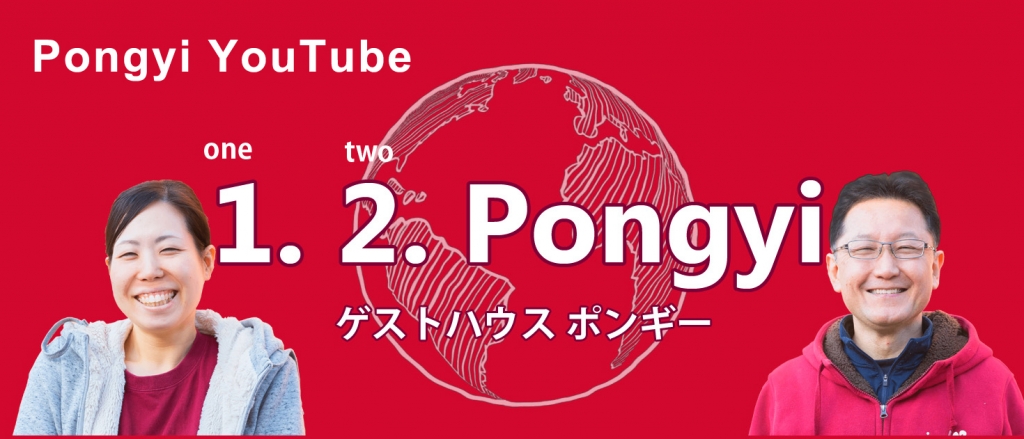 I'm not good at talking, I tend to be scared and a little negative….
However, I have received a lot of courage from everyone's warmhearted voice.
' I think Pongyi is in a difficult situation, but please do your best !'
Pongyi online town tour is still developing.
However, we feel various possibilities from now on.
The world is still in a difficult situation but Pongyi will move forward !
We look forward to your continued support of Pongyi !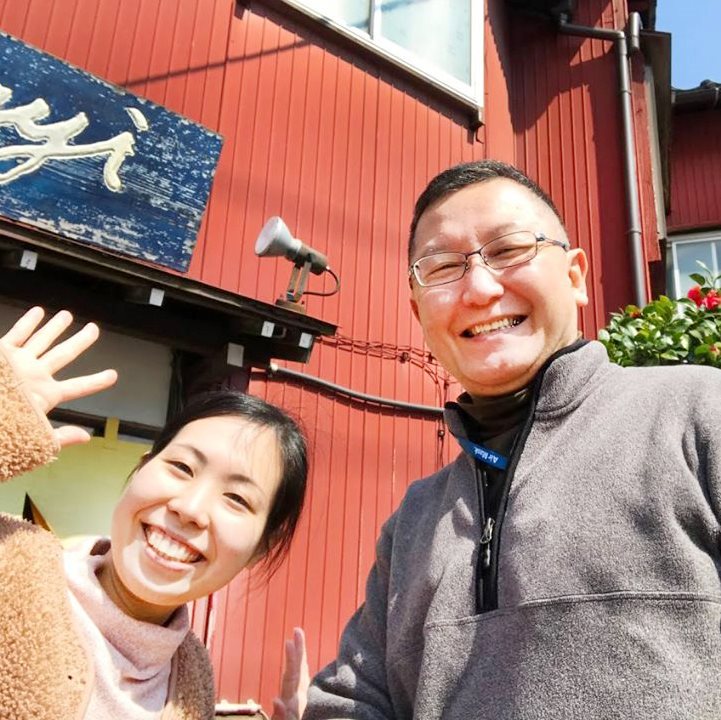 (Volume 3. completed)
Nina, Okami (Landlady) of Pongyi