* This article is the same article we posted on Sep. 28.
We are posting it here for those who did not see the articles on those social media.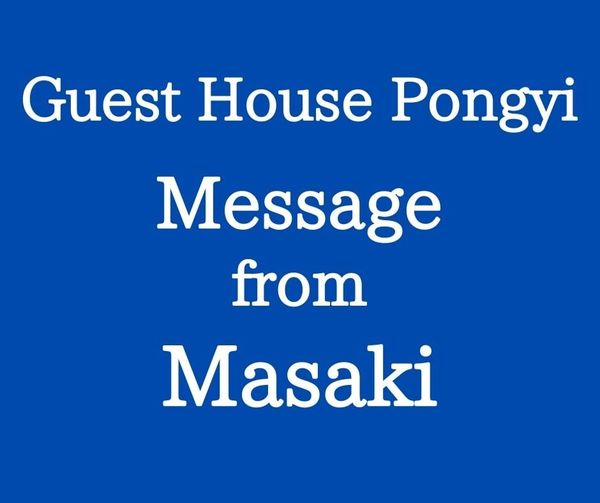 【Message from Masaki】
I miraculously survived from acute myocardial infarction.
Hello, this is Masaki.
I had myocardial infarction on August 26.
I got hospitalized and has stent placement in heart.
I was discharged from hospital yesterday.
It was a serious illness, so I lost half of my heart.
However, I was lucky because Nina was near me when the chest pain appeared.
In addition, I could go to a specialized hospital of cardiovascular diseases and quickly had stent placement.
(Although it was after some hospitals refused me.)
I fortunately survived.
Thanks to the physical therapy, I am now able to walk and do my own things, but I need more time to rest at home.
I have to keep taking medicine and live slowly with a lot of limits in the rest of my life.
I was going to have more energetic life, but my life slowed down.
That was earlier than I expected.
Pongyi has been in financially difficult situation for about 2 years due to the coronavirus.
Moreover, my illness... Pongyi is facing to an another big difficulty.
However, thankfully, Nina says " I will keep Pongyi heart and save Pongyi !"
Pongyi's management philosophy is " May all people be filled with joy to live".
This is a word of my master who led me to Myanmar.
All staff run Pongyi with the thought of " Have a fulfilling life and do something good to others".
I am running a guesthouse with the following thoughts.
①We hope our guests to get good memories and experiences as souvenir through the communication with other people in Pongyi.
②We hope the guests from abroad to experience the natural life in a old Japanese house and to feel good points of Japan.
③We would like to do the independence support to financially poor kids in Asia by donating from the accommodation fee.
The situation is bad, but I try thinking positively.
"What we really want to do ? "
"How to run Pongyi without losing sight of being ourselves ?"
Therefore, it was a difficult decision for Pongyi but I decided to close Pongyi more 1 or 2 months and not to receive any new reservations.
I apologize I may not be able to reply the personal messages of social medias and phone calls.
Thank you for your understanding in advance.
I am looking forward to seeing you with smile in the future !
Guest House Pongyi
Representative Masaki Yokokawa