Tuesday, March 9
On the day of the online school trip,
Kanazawa weather cloudy and sometimes sunny
10:30 am Temperature 10 ℃
"Good! It's not rain!"
We have waterproof equipment so that it will be okay even if it rains a little.
However, there is a big difference between raining and not raining.
We have a meeting with the teachers in advance.
Sakaki Junior High School has also tested ZOOM many times.
Novertheless, I was worried that the communication line or the equipment would not malfunction.......
I hope no accidents occur...
Even with such anxiety, once the online town tour starts,
I forgot somewhere because of the fun, " I'm delivering the current Kanazawa to the students of Nagano ! "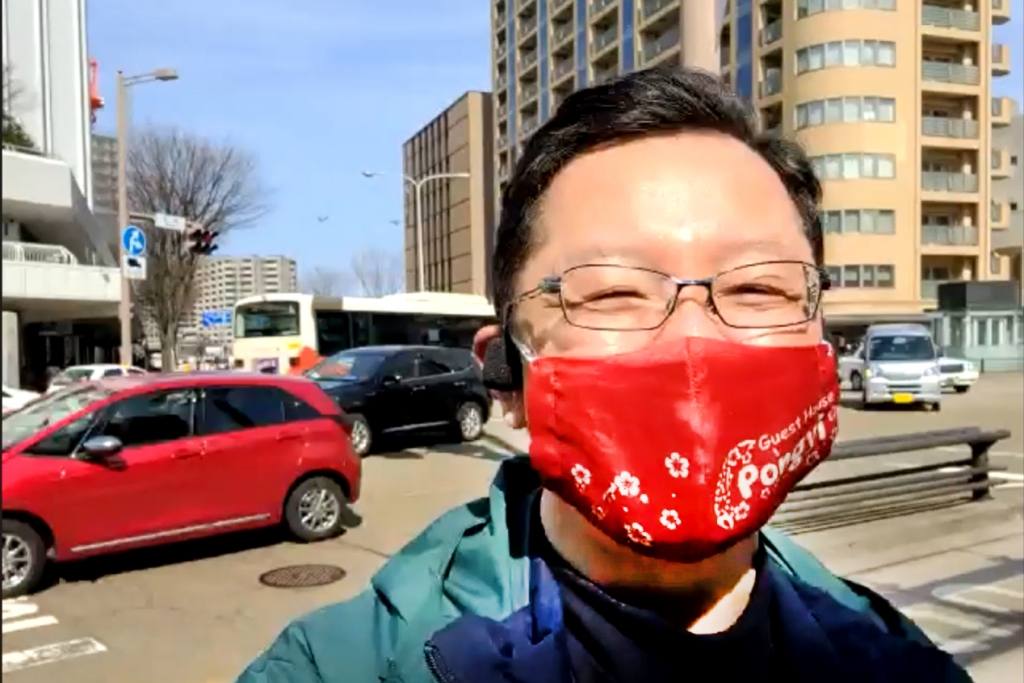 The online tour started in front of Omicho Ichibakan Square.
It is a seafood bowl of Omicho market!
Plenty of volume Kaisendon restaurant menu sign.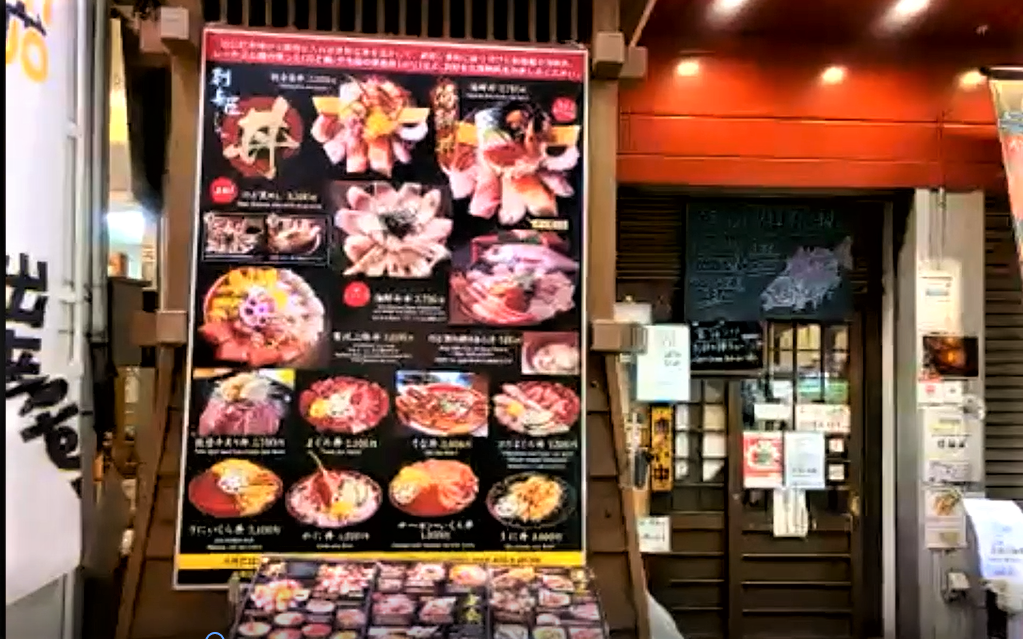 Loach Kabayaki
A nice scent seems to come from the screen.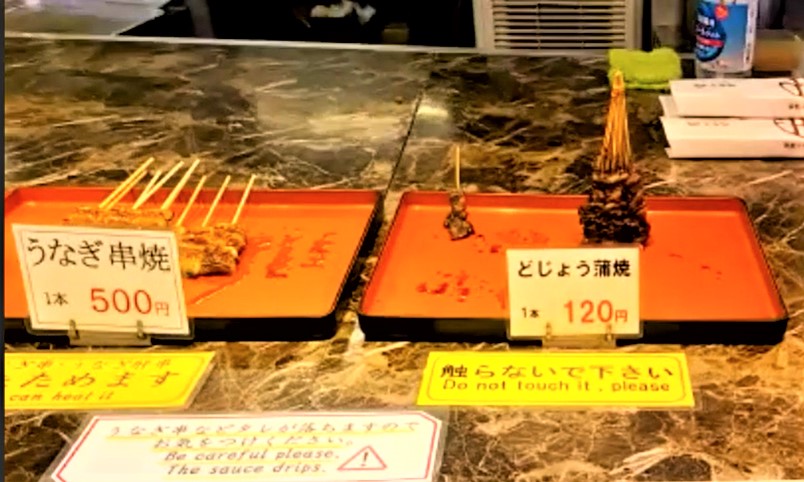 Seasonal fish from the Sea of Japan that are about to jump !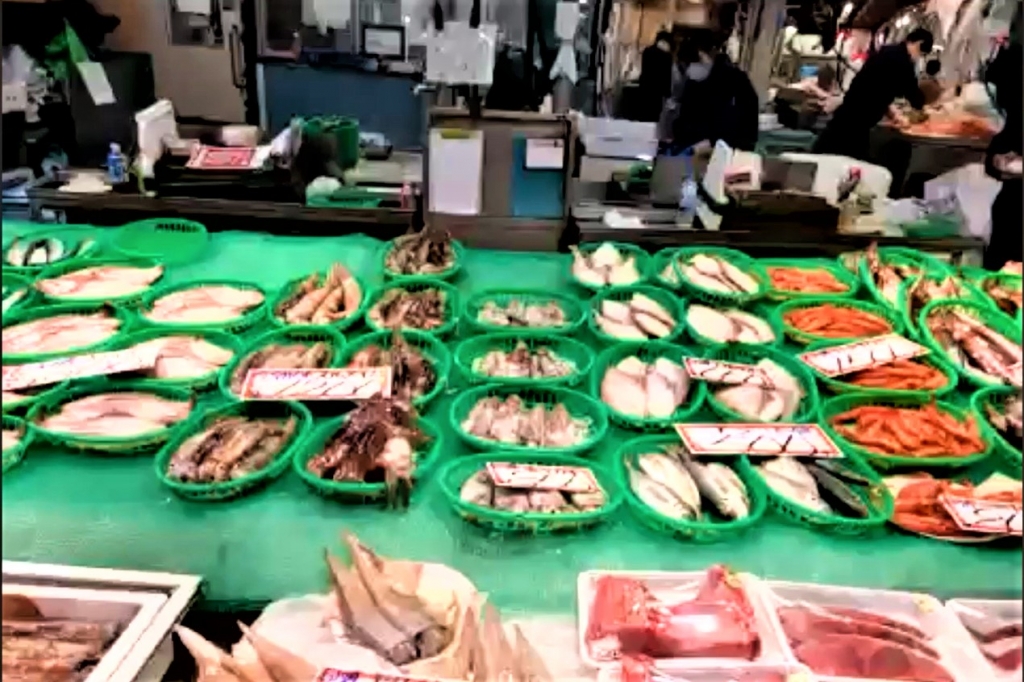 While introducing one after another…
Finally, we arrived at the crab corner one of the highlights of the Omicho market.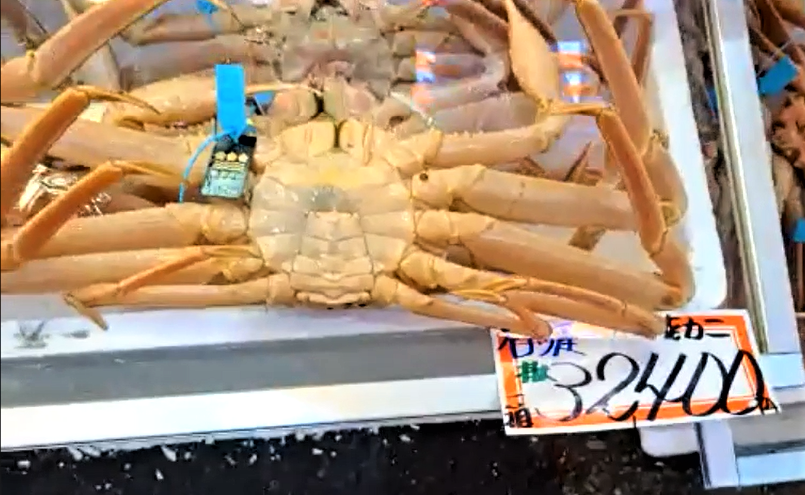 "Kano crab" has a blue tag
And one size larger with the black tag, "Kano crab Kanazawa!"
It's a brand.
The guy at the store remove the glass plate of the box containing the big red crab, and he showed us a crab with both hands moving !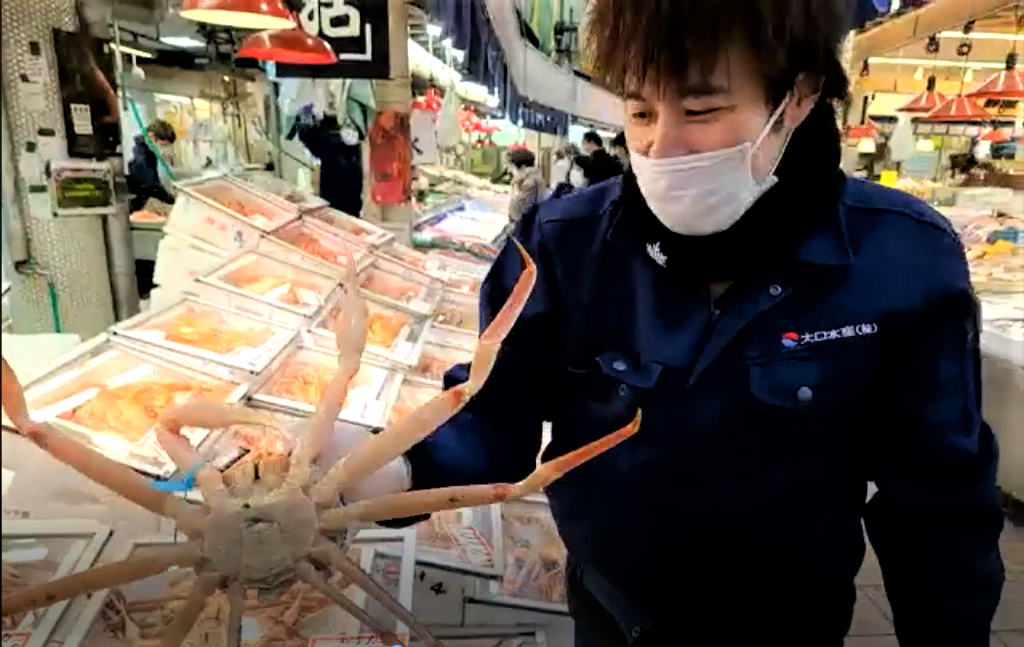 Huge!
Powerful!
← After the event, the students said that this scene was very impressive.
From there, we went to the long-established Kamaboko shop "Iwauchi Kamaboko", which has been in business for over 140 years.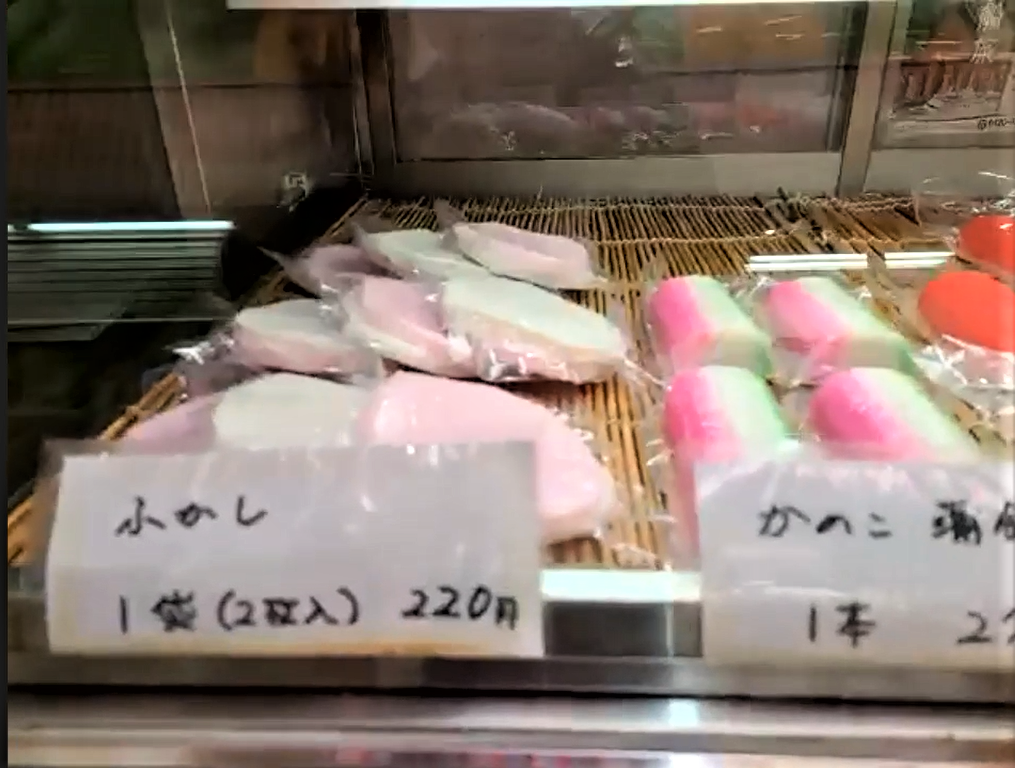 Introducing Kanazawa's famous "Fukashi"
* "Fukashi" is like boiled kamaboko, softer than kamaboko, chewy than hanpen, and is often eaten in soup in Kanazawa.
From there, go through a maze-like narrow path to Fruit and Vegetable Street.
At Kitagawa Foods, we received an explanation of Kaga vegetables (local brand vegetables ).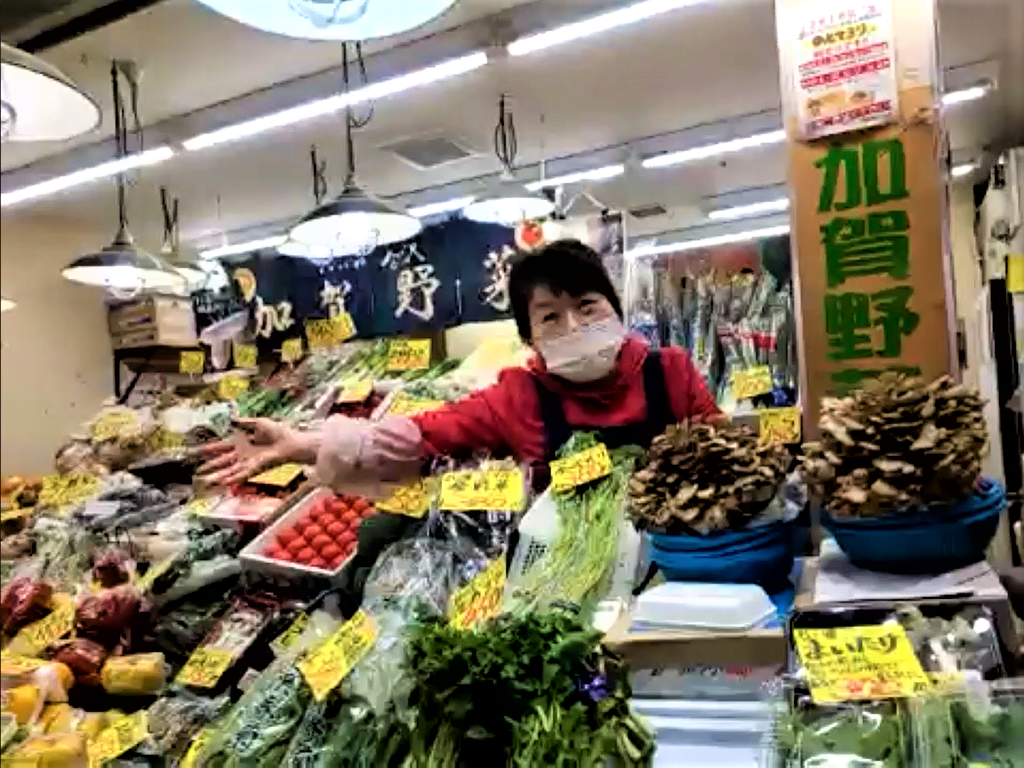 At Kitagawa Foods, we received an explanation of Kaga vegetables (local brand vegetables ).
Not only seeing tourist spots and goods, but also talking to "locals" is one of the fun of traveling, isn't it?
20 minutes passed in no time.
Leaving Omicho Market, ride a bicycle and go straight on Owaricho street.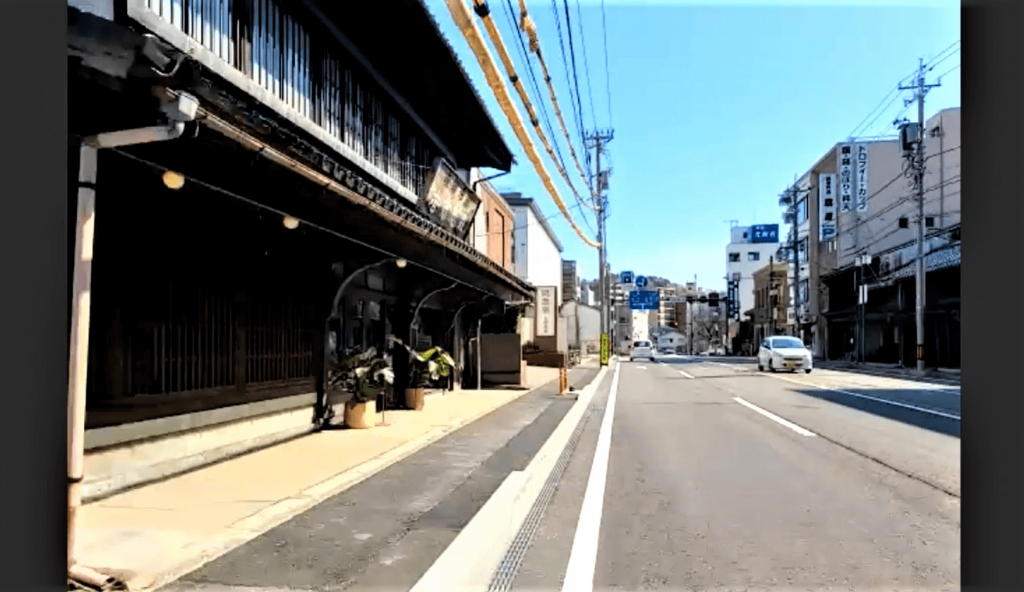 The scenery of the city while riding a bicycle is also delivered with a camera attached to the chest.
"Live stream the scenery while riding a bicycle and talk with the participants."
This is one of the characteristics of Pongyi's online town tour.
If you are familiar with video, you'll find this is not easy.
(In my case, I didn't know how hard it was at first. )
ZOOM Online will be delivered from the outdoors, and the video will be delivered while riding a swaying bicycle and talking with the participants in real time. And when I get off the bicycle, I will do an interview.
At first I didn't realize how hard it would be to do this alone.
The headset you talk to also must not block your ear holes while reding a bicycle.
(Of course, I re-studied the Road Traffic Act)
You have to have equipment that can be used even if it rains.
The microphone used for the interview is not enough with the built-in microphone of the smartphone, so it has to be set separately.
In the first place, you have to operate those equipments by yourself using ZOOM. ..
(There is also compatibility between the equipment and ZOOM. It's so difficult because I'm particular about ZOOM's live two-way communication, not YouTube recording.)
At first, I had a lot of trouble.
* If you are familiar with it, there may be a better way (and it wouldn't be a big deal if you had expensive equipment ...).
I have tried all the possible methods with my less experience.
Nina who supports me with showing the reference and pictures to the participants, also had a lot of trouble getting used to operating ZOOM and the distribution software in a timely manner.
... I will stop talking about hardships.
Continue on Owaricho street by bicycle.
From the top of the Asanogawa Bridge, I also delivered the scenery of duck playing leisurely along the river and Kazuemachi Chaya District.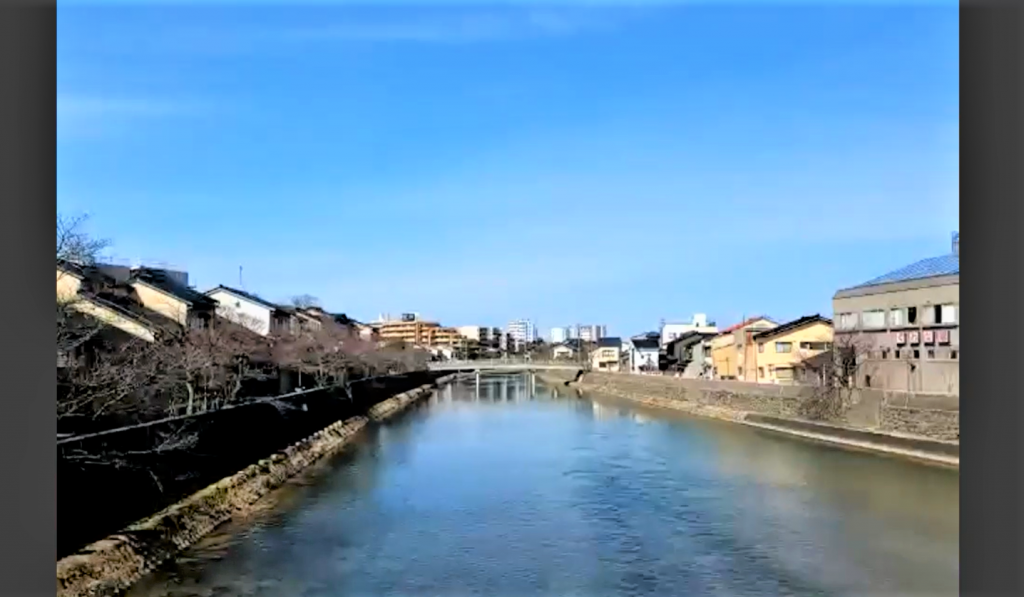 And then headed to Higashi Chaya District!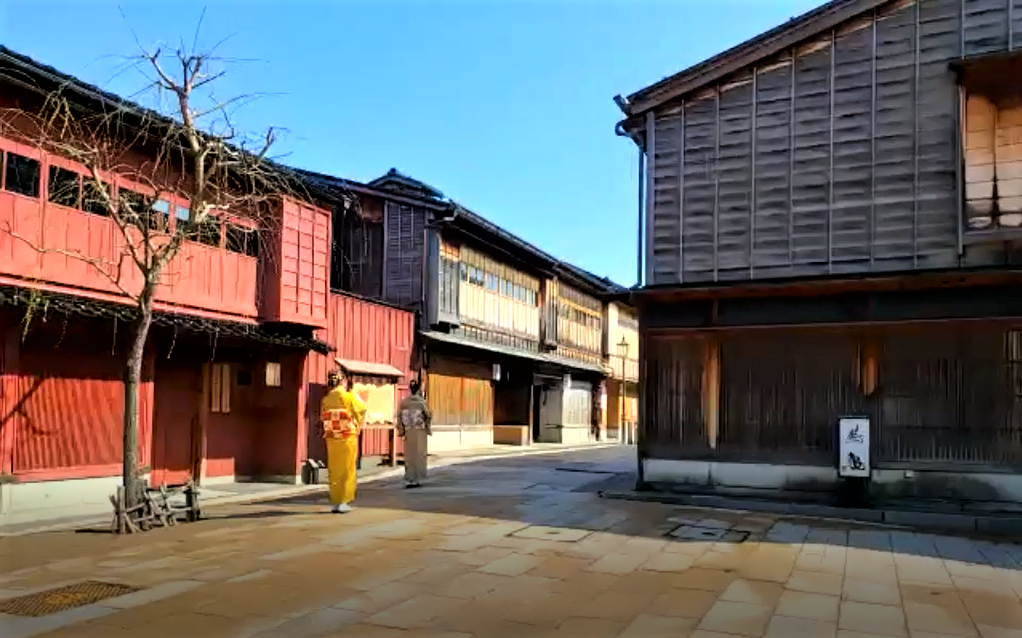 And then headed to Higashi Chaya District!
I explained a lot of things while walking along the main street of Chaya district.
Hiromi
Amulet of dried corn
Kimusuko, window lattice
Chaya architecture. ..
Gold leaf ice cream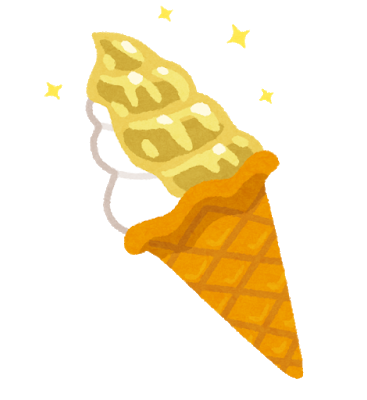 45 minutes passed in no time !
Contrary to Group 1, Group 2 turned back from Higashi Chaya District to Omicho Market.
Also, the time passed so quickly.
At first, I was worried about howling of audio and distortion of video, but at 12:35, I finished the online town tour safely!
Finally, I was really happy that all the students waved their hands to us !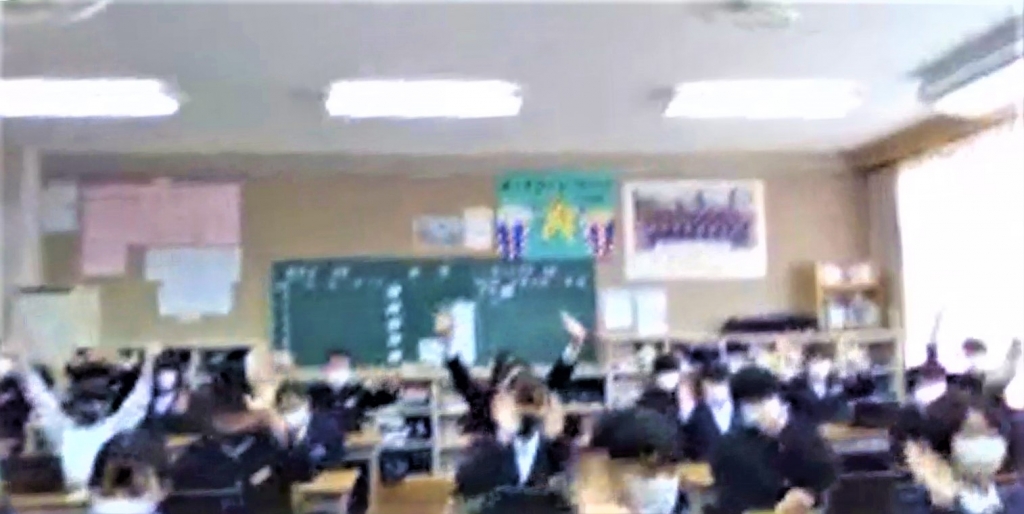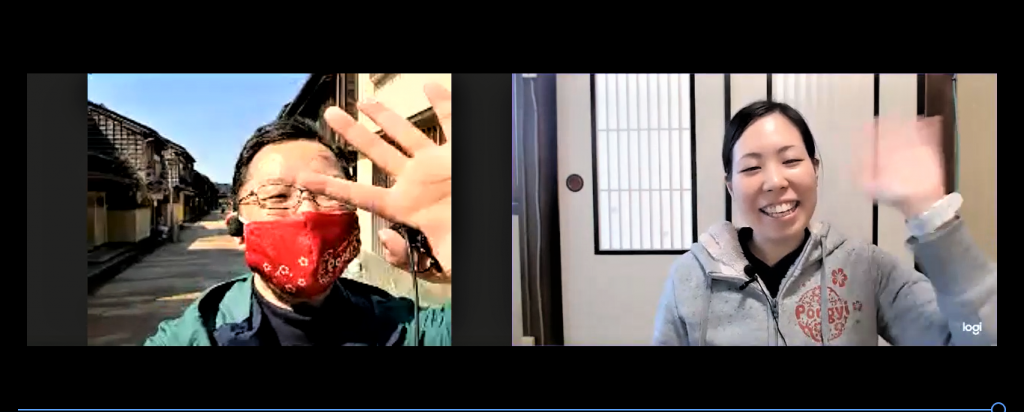 * A total of about 130 students "Online Town Tour"! The moment we connect through online!
After the end,
I got a message from the person in charge of the travel agency
saying "It was very good!"
And then, also from the grade chief teacher directly,
"It was great! The students were very happy!"
← I'm glad I tried an online school trip just by hearing these words. A very heartful and passionate teacher.
I envy the students who learn from such a teacher!
For Pongyi, delivering online to a large number of students on a school trip was an irreplaceable experience.
This time, our theme for this school trip online tour is,
<< What we can do because we are online, as part of school trip >>
What I thought while thinking about it was
"Let's think of online and real as different things."
Initially, I was thinking from the perspective of
"How to deliver live video and bring online closer to reality."
However, the more I pursue, I came to think
"I think it's different to get closer to reality."
Even if you try to convey the real thing online,
In the end, it ends up being "because it's online ...".
If it's a sightseeing tour, it may be one thing to just show a real image of the sightseeing spot.
But…
Considering it as part of a school trip, I thought it was a little different.
Then what should I do ?
The good thing about online is
・You don't have to actually go there.
・It does not take time and effort (especially for a large number of people) to move.
・Safety.
・Above all, the cost is low.
I think there are such things.
This time, we focused on making ' Shared references (materials) ' to the town tour as an online school trip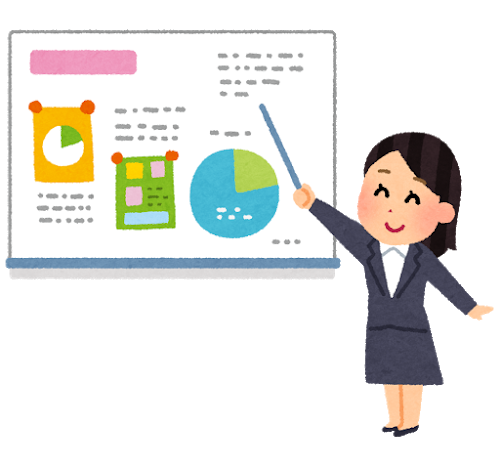 How to show materials on the screen in a timely and efficient manner without disturbing the realistic images…..
I thought this is the most important point in the online school trip.
Until now, we used the sharing function of ZOOM to show the materials to the ZOOM participants.
However, there was a slight time lag before the material was displayed by clicking.
In the meantime, the actual course goes on and on.
We studied and introduced distribution software in order to display a lot of materials in a timely manner.
As a result, I think we were able to show many materials to the students in a timely manner without stress.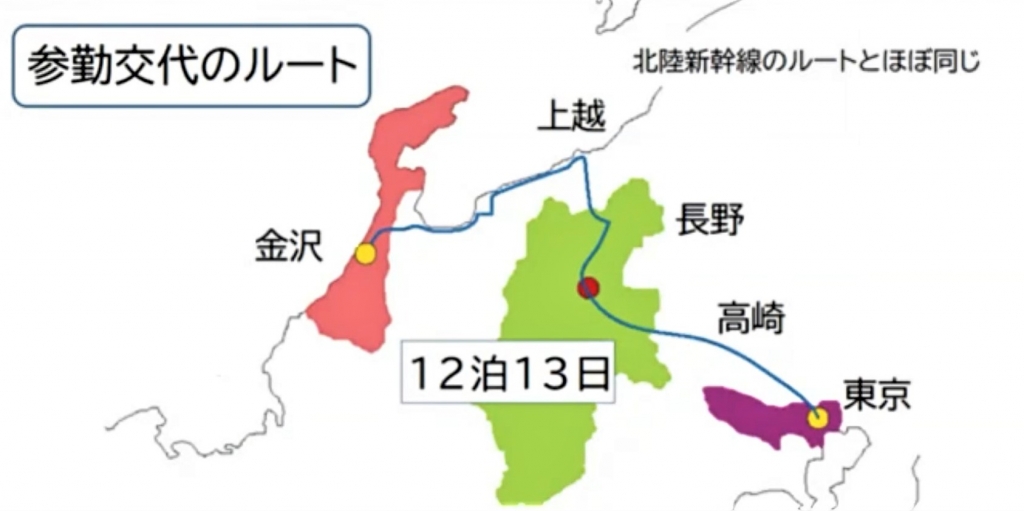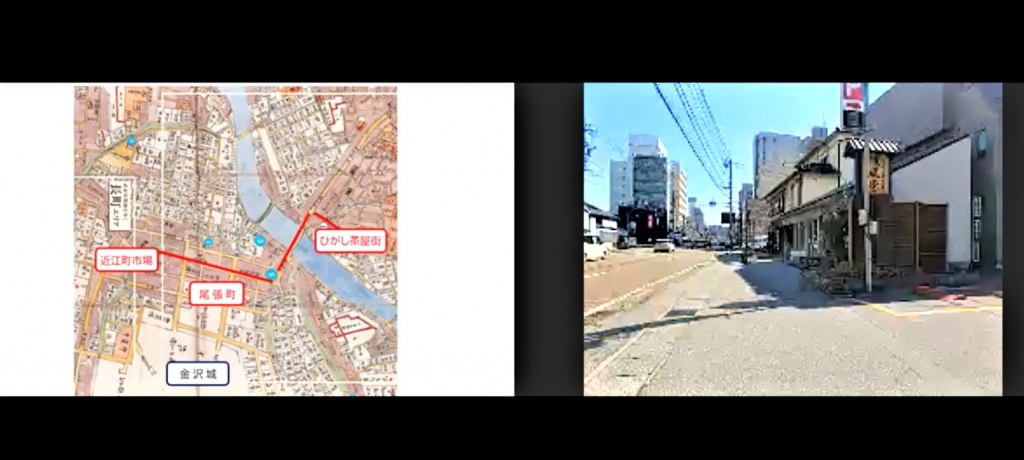 * Compare the old map of Kanazawa with the place where you are riding a bicycle.
Online. ..
I think that there are many people who are thought to be.
I was the same.
Even now, the best way to enjoy traveling is to actually meet local people and actually visit the place! I think.
It 's not just because COVID-19.
I started to take on the challenge of doing online tours that I could do with modern technology.
…and now I feel the goodness of online!
I mean,
Right now, I think "online is amazing!"
There are still many challenges in Pongyi's online town tour,
I would like to continue to challenge what I can do now, along with the lodging business.
I think that it is better to use the online tour as a preparatory step or preparation so that it will be a more fulfilling trip when you actually visit the place.
We hope that someday you will actually come to Kanazawa, experience the atmosphere of Kanazawa, enjoy the delicious taste, and enjoy Kanazawa even more.
Online school trip was fun !