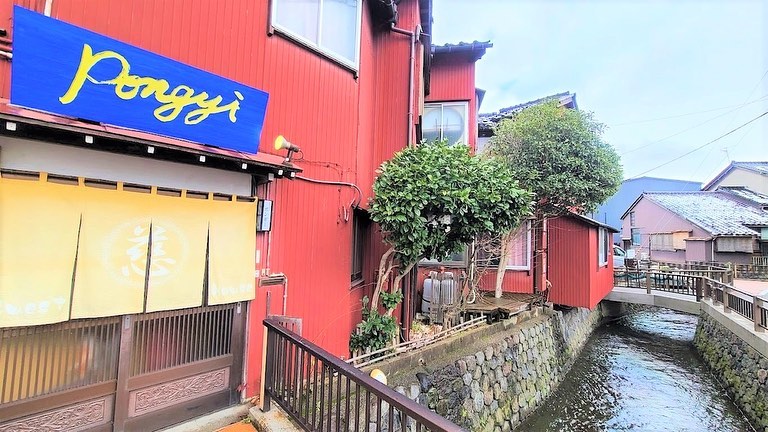 When Masaki-san opened Pongyi 13 years ago,he put a big handmade signboard which was made from a piece of wood at the entrance.
White letters on a blue board.
They went well with the red color (the color of the costume of Myanmar monk) of Pongyi house.Blue reminded us of the sky in Myanmar.
The signboard was always watching over our guests coming and leaving as the "face" of Pongyi.
However, it was worn out this year because of the extreme heat and coldness of recent years.
"We can't welcome our guests with this old signboard !"…
So, we renewed it continue to the shower room.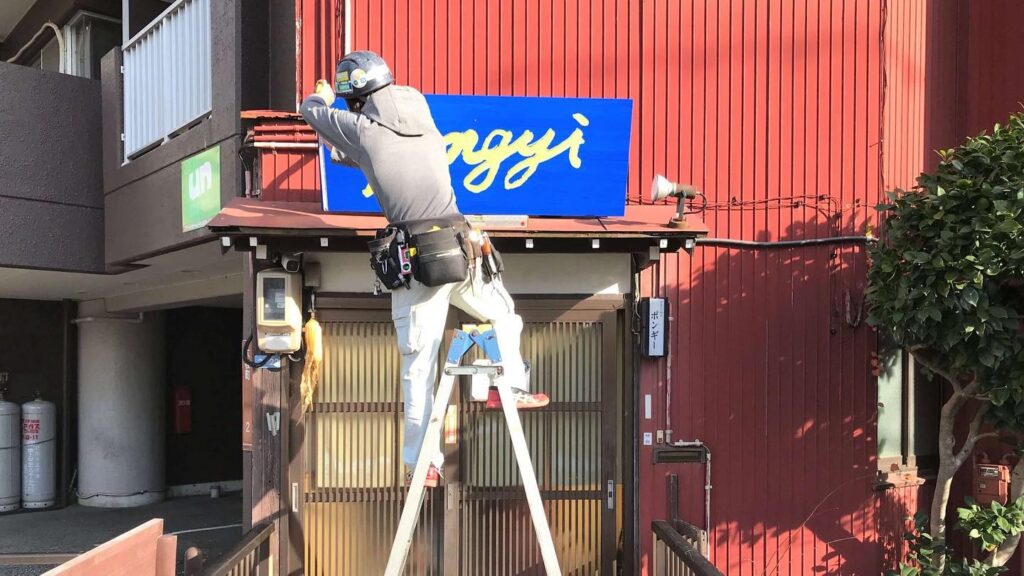 The new signboard is aluminum composite which is water resistant.
It is perfect for the bad winter weather in Kanazawa !
Our lovely old signboard helps the new one by being a base behind.Old signboard… Thank you for 13 years.You've done a great job !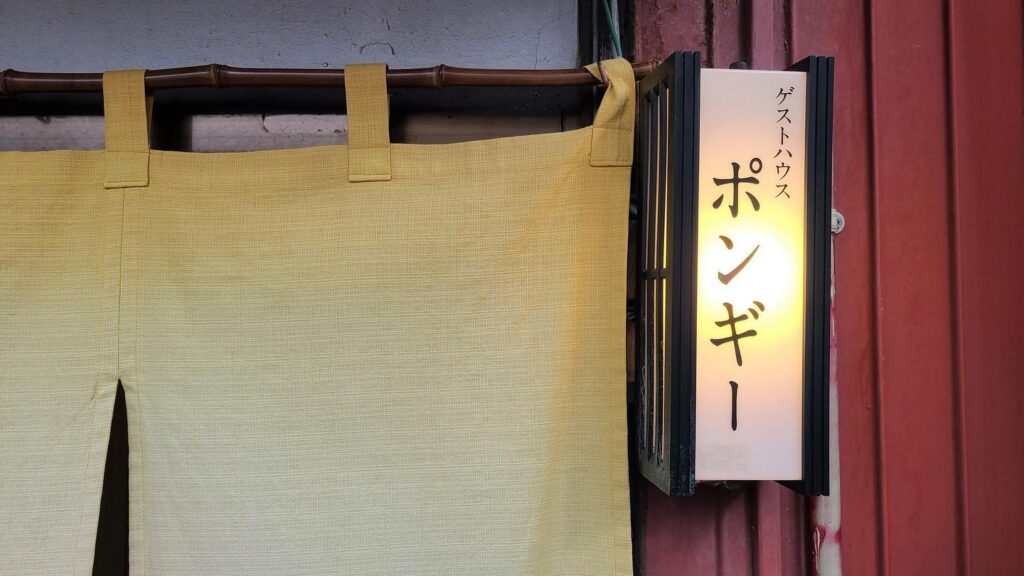 We also put the letters of "Guest House Pongyi" on the lantern in front of our house.
We hope no more people mistakenly come (they think Pongyi a pub) !
New shower room and signboard…
we are preparing for our new start of next year !