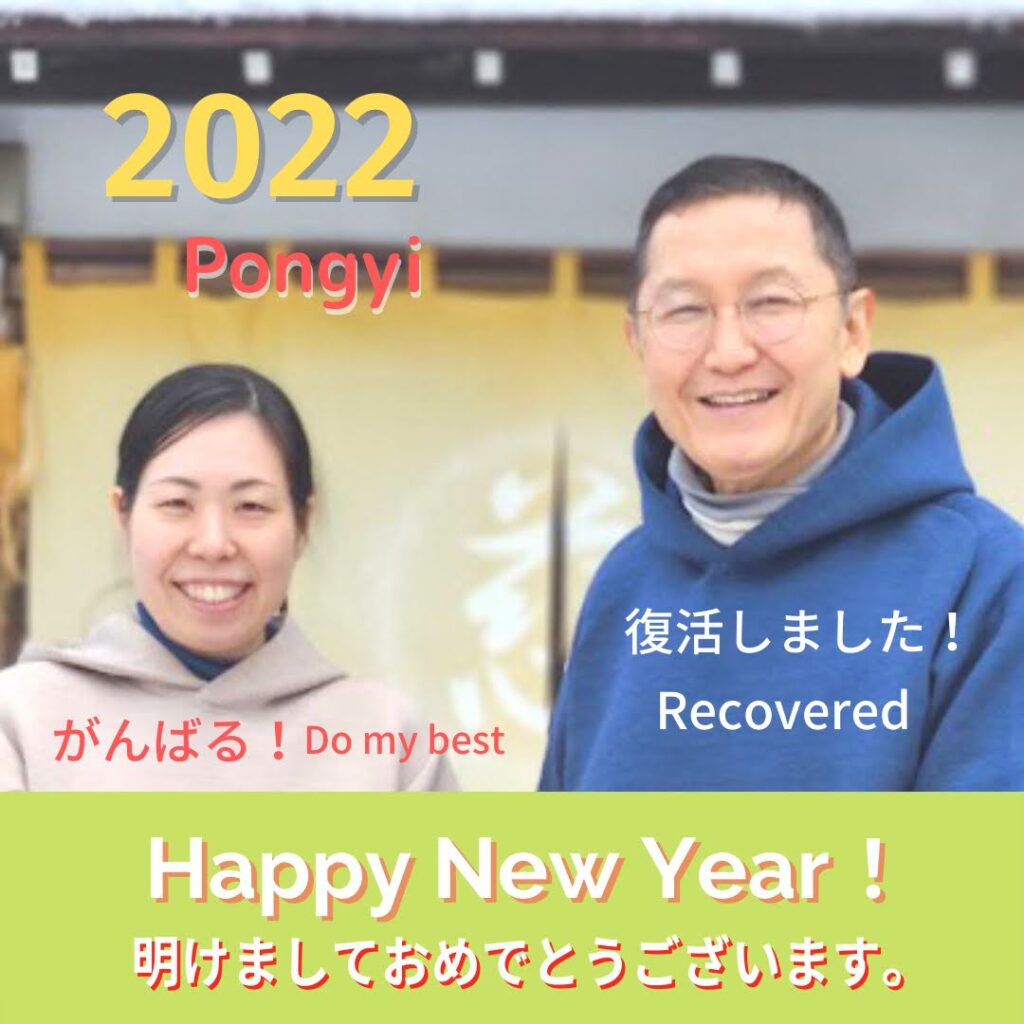 Happy new year 2022!Last year was an unlucky year for both of Masaki and Nina.
As expected, Masaki was hospitalized…
However, thanks to your warm encouragement, he has recovered.
We appreciate it.
Running a guesthouse is still unpredictable in this day and age, but we will reopen in January and will do our best !
We hope this year will be a great year for all of you.
Joy & Peace to All !