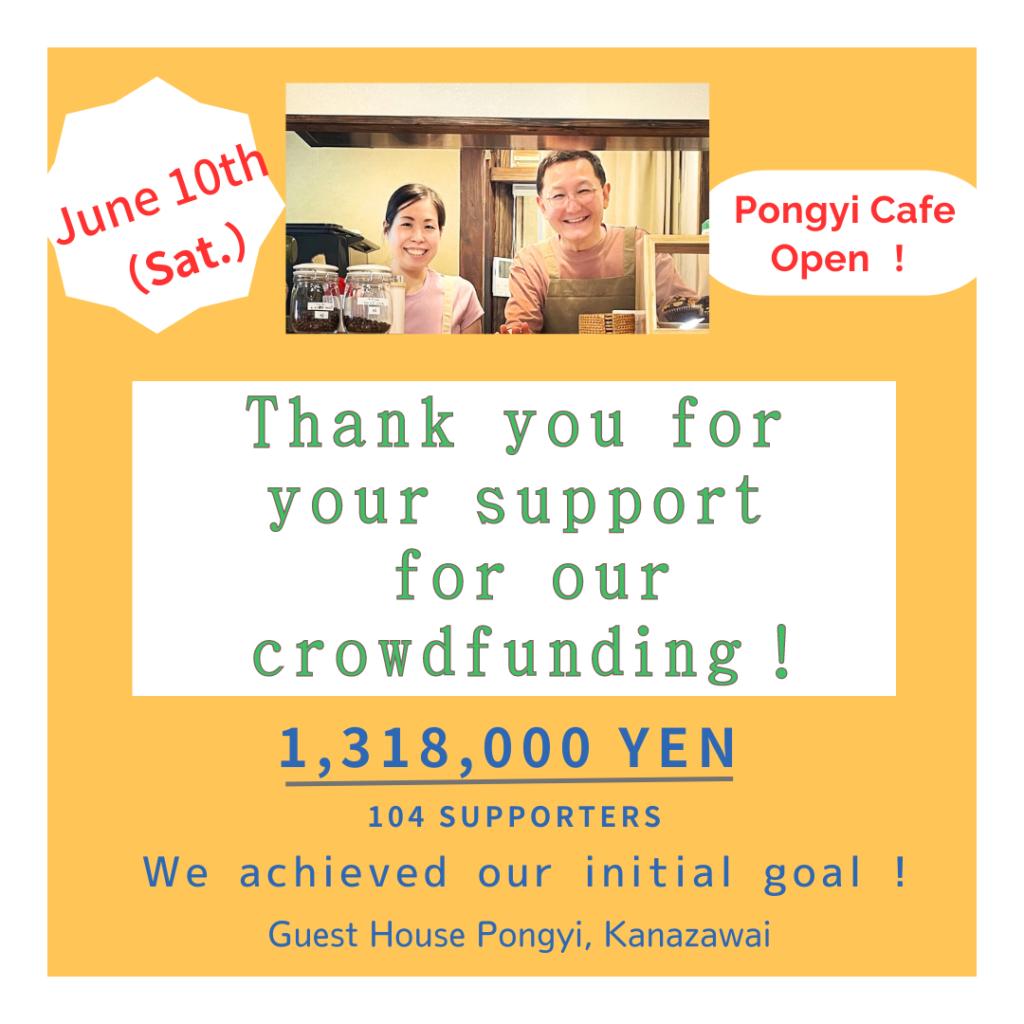 This is Masaki.
Pongyi was crowdfunding for Pongyi Cafe throughout May.
Thanks to the amazing support from lots of people, Pongyi could achieve our initial goal 1,000,000 yen.
In 25 days,
Amount of money Pongyi received : 1,318,000 yen
Number of supporters : 104 people
Pongyi could not earn money during the Corona pandemic and I can no longer move like before because of the heart attack.
Nina said " I will try continuing Pongyi as possible as I can", so there was a time when I seriously considered retiring.
I was very reluctant to ask for support from others, and hesitated to crowdfunding until the very end because I felt I could not do it with an easy mind.
I had two brief experiences as a Buddhist monk in Myanmar in 2005 and 2006.
I remembered again my way that I had vowed to follow at that time and decided to get involved in the continuation of Pongyi.
I am very content that I decided to doing crowdfunding now.
Not only people related to guesthouse, but also friends from my childhood in Brazil and old friends of bank whom I had not kept in touch with for many years supported us a lot.
I feel I received a lot of energy from them.
I really appreciate it and I am glad to be alive !
With your warm support and kindness, Pongyi will continue to look forward and challenge.
Thank you very much !