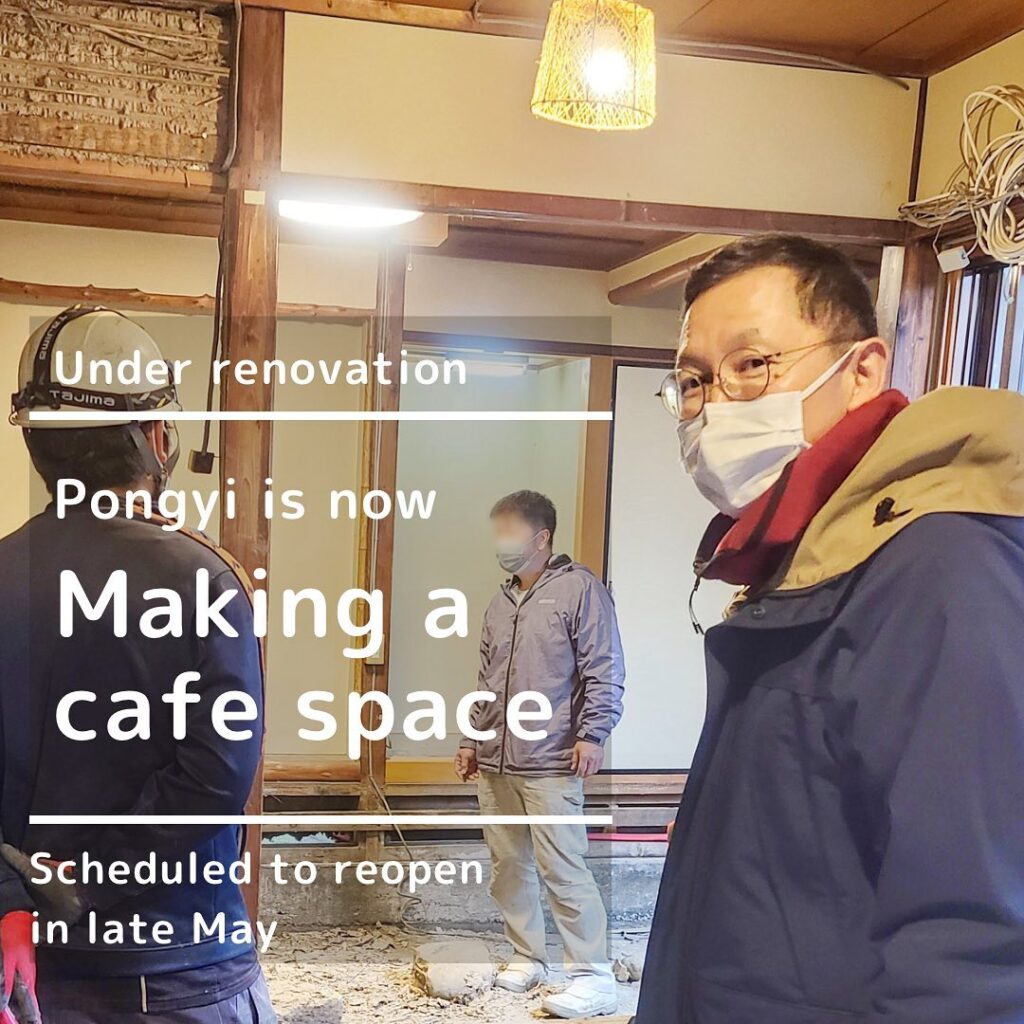 We are making a small cafe space in the common room on the first floor.
Until now, we have been having the Pongyi cafe online.
Now we are planning to make it a real "Pongyi Cafe."
We plan to open real Pongyi Cafe as a place where people connect with each other.
Our reopening is scheduled for late May, 2023.
Pongyi has always cherished the human connection.
We would like to expand its possibilities at our new cafe.
We plan to hold some events such as the talking event about how to live in full life by Masaki, who had a monk experience in Maynmar and some Japanese culture experience events as well.
It is a really small cafe space like 10 people capacity, but we hope to make a space where people can sit around a large table on tatami and have conversations each other.

We would be very happy if you would support Pongyi's new start!
We look forward to your continued support!