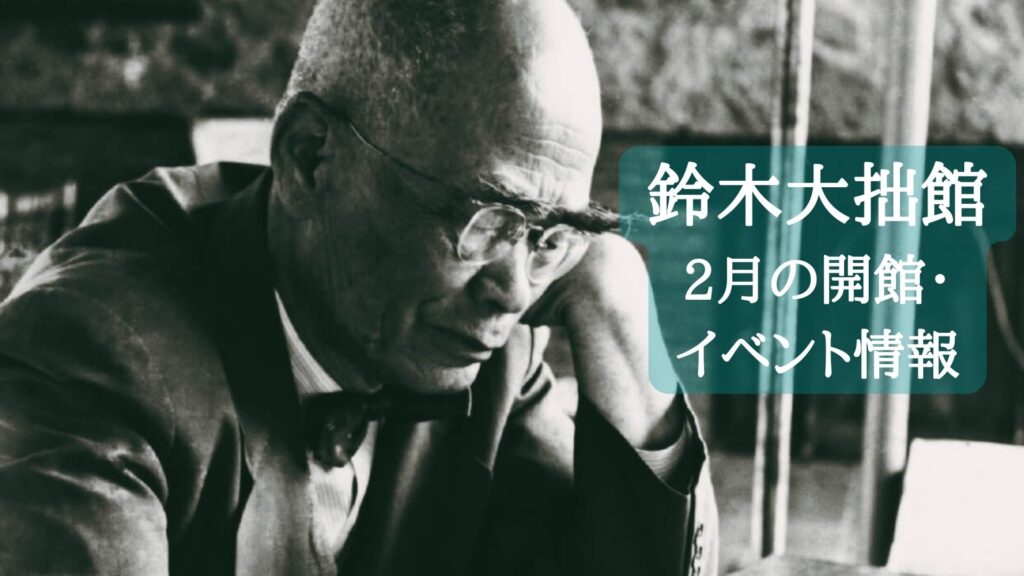 D.T. Suzuki (1870-1966) is a prominent Buddhist philosopher born in Kanazawa.
D.T. Suzuki Museum which opened in 2011 is a place for visitors deepen their understanding of D.T. Suzuki.
It is also a place for self-reflection.
Even it is in a crowded city center, the outside and inside of the building is very calm.
It is popular for Pongyi's guests and they said "I could take a lot of time to face myself."
The building designed by Yoshio Taniguchi is also very famous.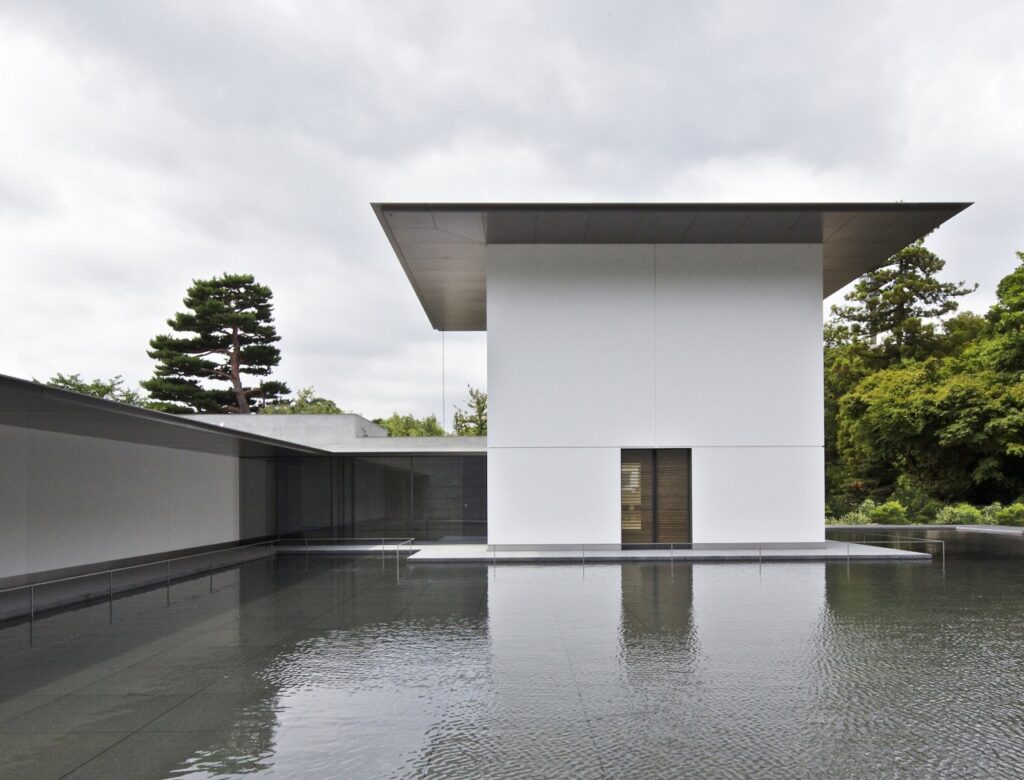 ***
【Events】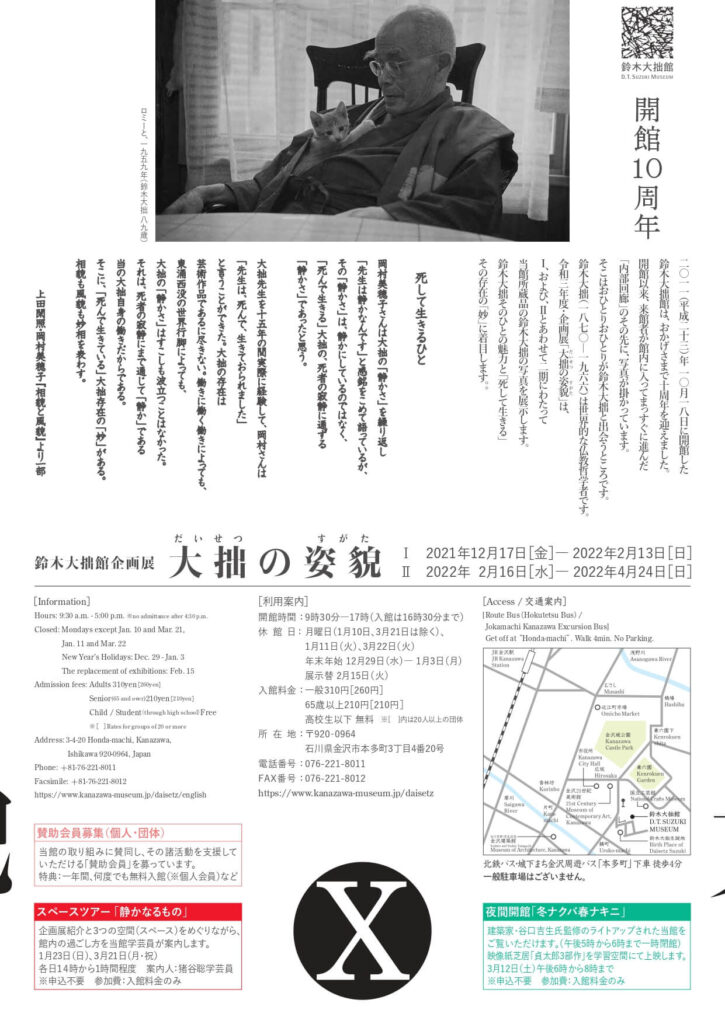 In the current special exhibition "Daisetz no sugata (figure of Daisetz), pictures of Daisetz are displayed.
This exhibition is about his attraction and "die and live."
◆ Daisetz no sugata Ⅰ
Event in progress ~Feb. 13 (Sun)
◆ Daisetz no sugata Ⅱ
Coming soon Feb. 16 (Wed) ~ Apr. 24(Sun)
※ Fee:310 yen, over 65 years old 210 yen, under high school free of charge
【Closed】
7 (Mon), 14 (Mon), 15 (Tue), 21 (Mon), 28 (Mon)
*Feb. 15 is closed for change the display models.

D.T. Suzuki Museum
Website:https://www.kanazawa-museum.jp/daisetz/english/index.html
Address:3-4-2- Honda-machi, Kanazawa, Ishikawa 920-0964
Tel:076-221-8011
Fax:076-221-8012