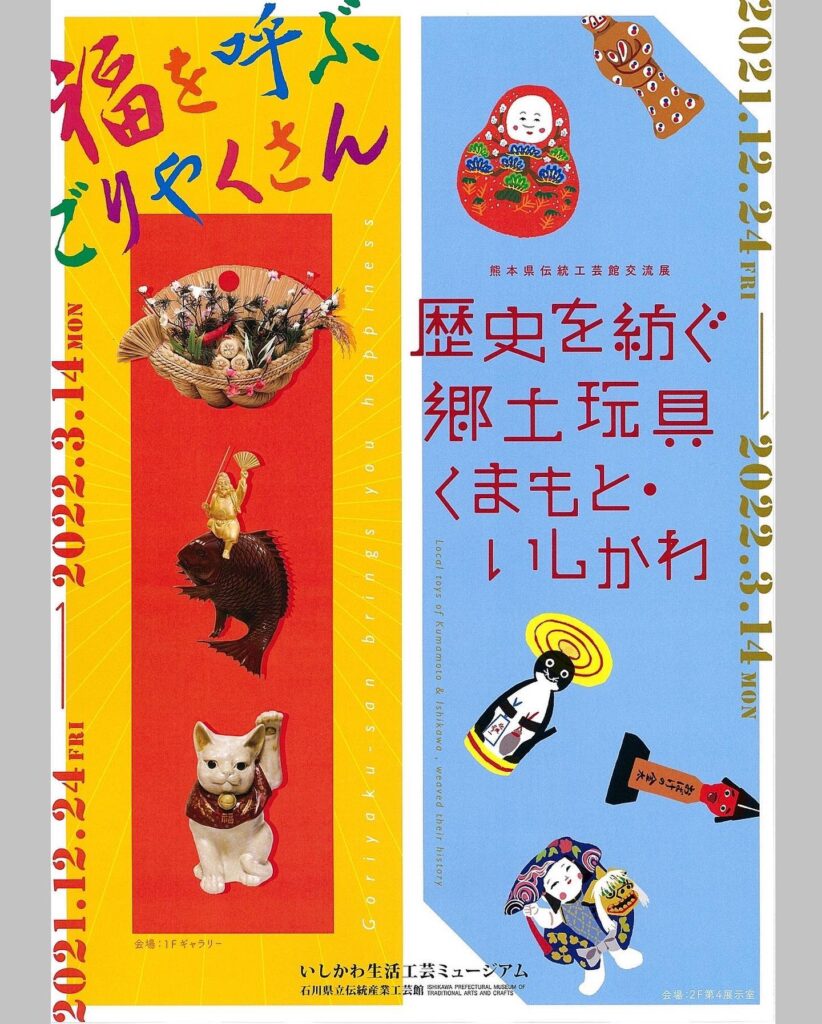 There are lots of museums in Kanazawa !
We would like to introduce the exhibitions of Ishikawa Prefectural Museum of Traditional Arts & Crafts.
● Lucky characters for good fortune
Crane, turtle, owl, Ebisu and sea bream etc.
Those things (characters) are said they invite good fortune.
In this exhibition, they collaborate with traditional handcrafts like Kutani pottery, gold leaf products.
Their cuteness will make you feel relaxed !
There are also some calligraphies and paintings which is good for the start of the year.
We hope you will have a happy year with those good luck characters♪
***
【Date】Dec. 24 2021 (Fri.) ~ Mar. 14 2022 (Mon.) * Closed every Thursday
【Venue】Gallery on the 1st floor
【Fee】 Free
***

● Local toys of Kumamoto and Ishikawa
Ishikawa Prefectural Museum of Traditional Arts & Crafts and Kumamoto Prefectural Traditional Crafts Center have been held the exchange exhibitions since 2013.
This time theme is "local toys."
Local toys in Japan are made of natural stuffs such as soil, straw and paper.
People put their wish of children's growth, heathy life and huge harvest.
That is different from the toys in Western countries.
They had the aspect of education and they were usually made of tin plate and rubber.
Please enjoy the world of local toys connected the history of Kumamoto and Ishikawa.
***
【Date】Dec. 24 2021 (Fri.) ~ Mar. 14 2022 (Mon.) * Closed every Thursday
【Venue】The 4th exhibition room on the 2nd floor
【Fee】 18 ~ 64 years old : 260 yen, 65 ~ years old : 210 yen, ~ 17 years old : 100 yen
***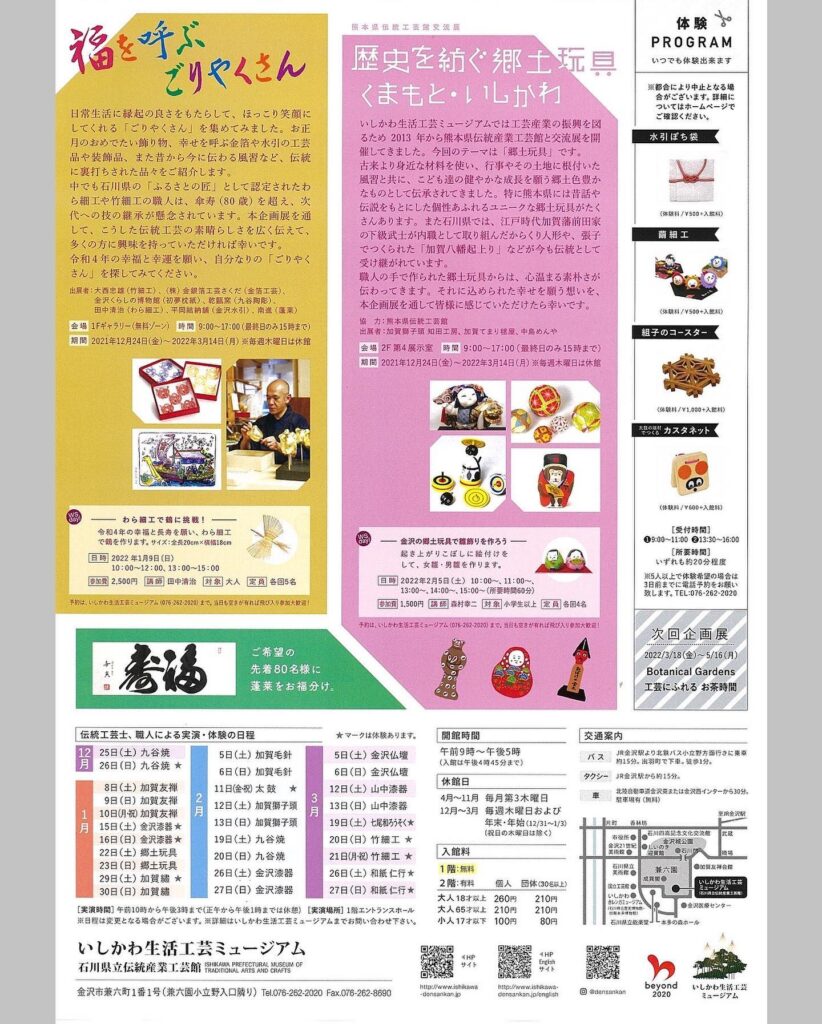 Ishikawa Prefectural Museum of Traditional Art & Crafts
http://www.ishikawa-densankan.jp/index.php