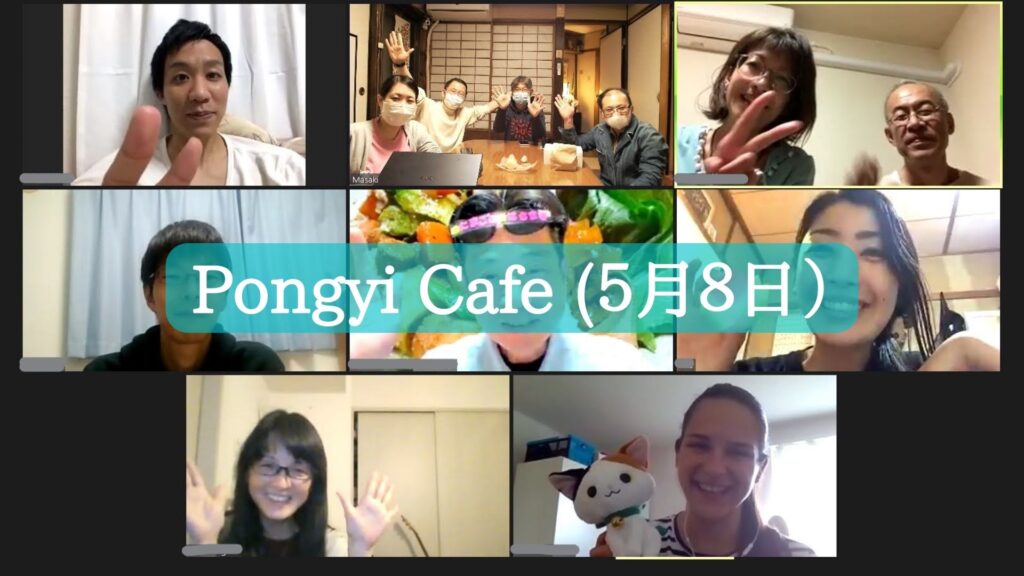 Thank you very much for joining the online Pongyi Cafe on May 8.
We were happy that 2 people participated for the first time !
It was a wonderful time because some people had happy news.
What news did they talk to us… ?
To know more, please read our blog !


We are going to open the Pongyi Cafe tomorrow as well (21:00~21:30).
We are looking forward to seeing you at the cafe ♪
How to join Pongyi Cafe ↓