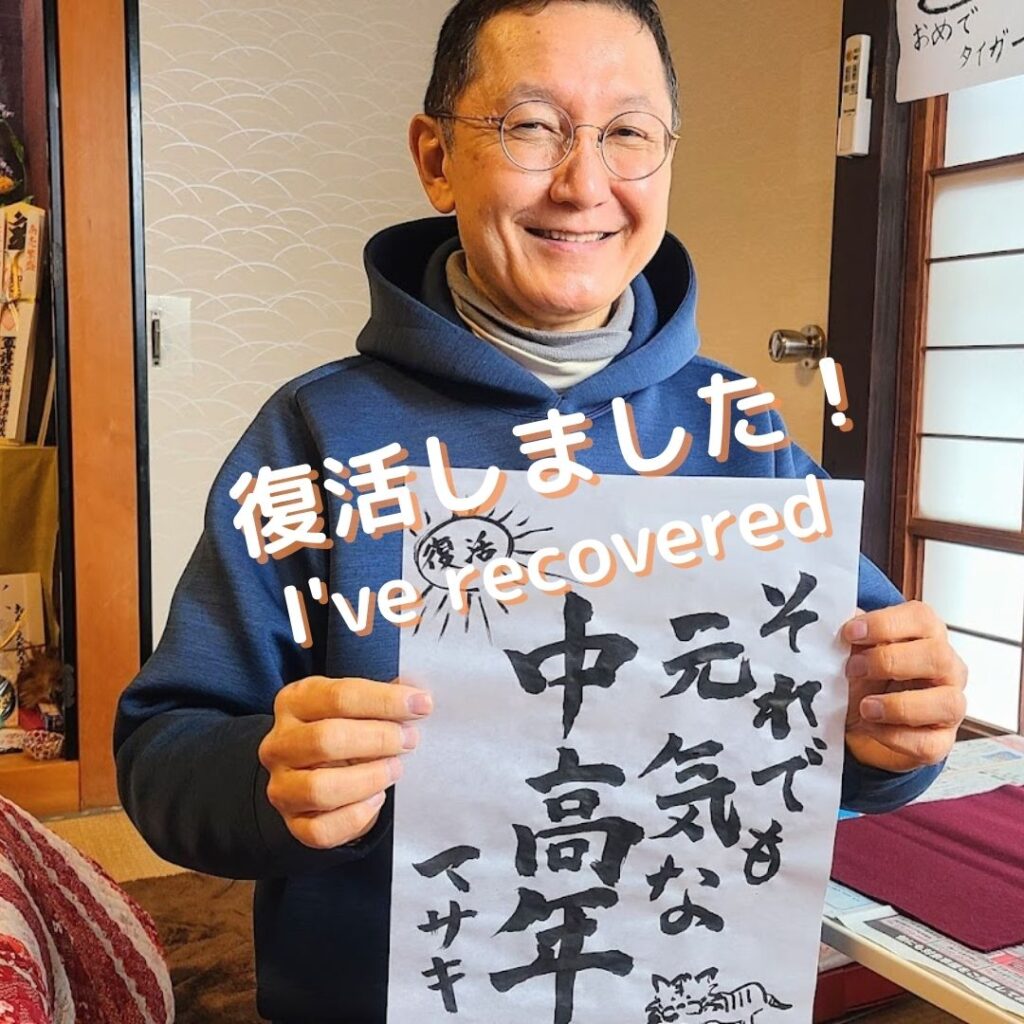 I had myocardial infarction, had stent placement in heart and miraculously survived on August 26 last year.
4 months has passed since then.
Thanks to your heartwarming help and encouragement, I had almost recovered.
I am really glad that I can send you New Year's greeting like this.
Pongyi is going to accept the reservation again on January 5.
In addition to the COVID-19 pandemic, my hospitalization and recuperation let me close Pongyi for some months.
We renovated our 1st floor shower room during this time.
Our almost broken signboard was renewed, too.
Now, it is very difficult to run a guesthouse (hostel).
Many guesthouses change dormitory room (shared room) to private room and reduce personnel.
They are rapidly becoming "unstaffed."
However, Pongyi will go the "opposite direction!"
"Is this way right ?"
"Should I close ?"
I asked myself many times.
However, my experience of sudden heart attack made me feel life is really fragile.
Travelling is a precious experience.
People can touch the things and values that they do not know, come to know the importance of taking responsibility of their decisions and broaden their view.
"Connection with people" is necessary.
"A guesthouse that touches your heart"
Pongyi will continue to cherish the communication between guests and staff and to be a homey place.
"I will do what I really want to do !"
Pongyi will do our best to prevent the spread of infection.
Thank you very much.
Guest House Pongyi
Representative Masaki Yokokawa