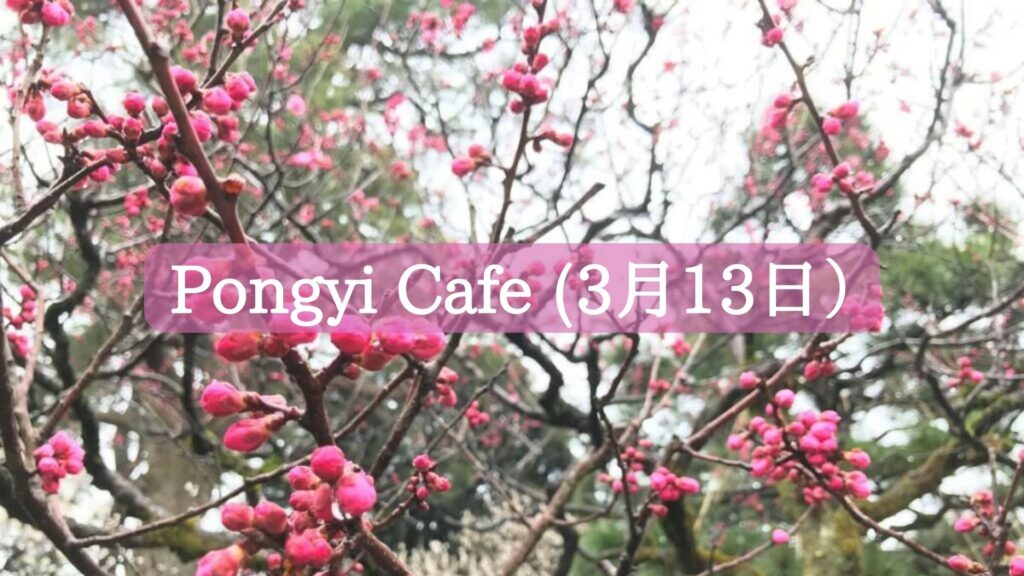 Hi, this is Nina.
I have not written a blog for a while.
It is already March… The season of plum blossoms in Kenrokuen garden.
Our last blog article was February… Oops !
I am sorry that I have not update social medias like Instagram, Facebook.
Someone may ask us "Is Pongyi alive ?"…

Pongyi is still very quiet and Masaki-san's condition is not perfect yet (he is getting better), but we are Ok, we are surviving.

I hope we will have more opportunities to see our guests in Spring !
Last time Pongyi Cafe, 8 people joined.
Spring is the season of new start in Japan.
We talked about a new job of our guest in the cafe.
To read more, please go to our blog♪