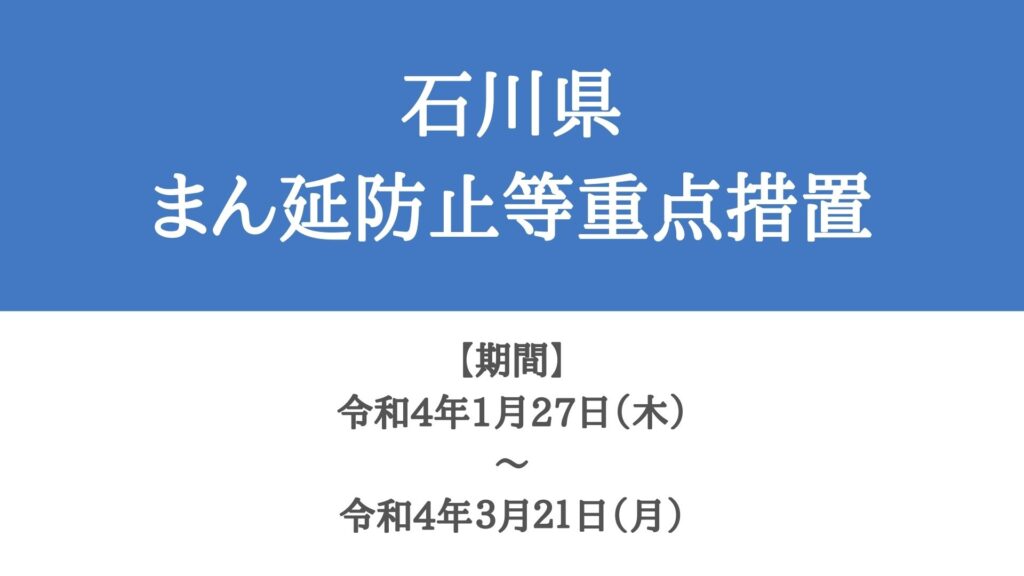 *The period extended: Until Feb. 20 (Sun) → Mar. 6(Sun.) → Mar. 21(Mon.)
The government officially announced that "Stronger measures to prevent the spread of the COVID-19" will start in Ishikawa pref. from Jan. 27 to Feb. 20.

◆About the opening hours of restaurants
In the restaurants which have the certification of "taking preventive measures against the COVID-19 of Ishikawa pref." , there are 2 types of opening hours.
①Open until 21:00(Serving alcohol until 20:00)
②Open until 20:00(No alcohol served all day)
You should better to check the opening hours of a restaurant beforehand.
* Other restaurants open until 20:00 (No alcohol served all day.)
The maximum number of people who can gather is 4.
The discount campaign for Ishikawa prefectural citizens and Go To Eat ticket are suspended.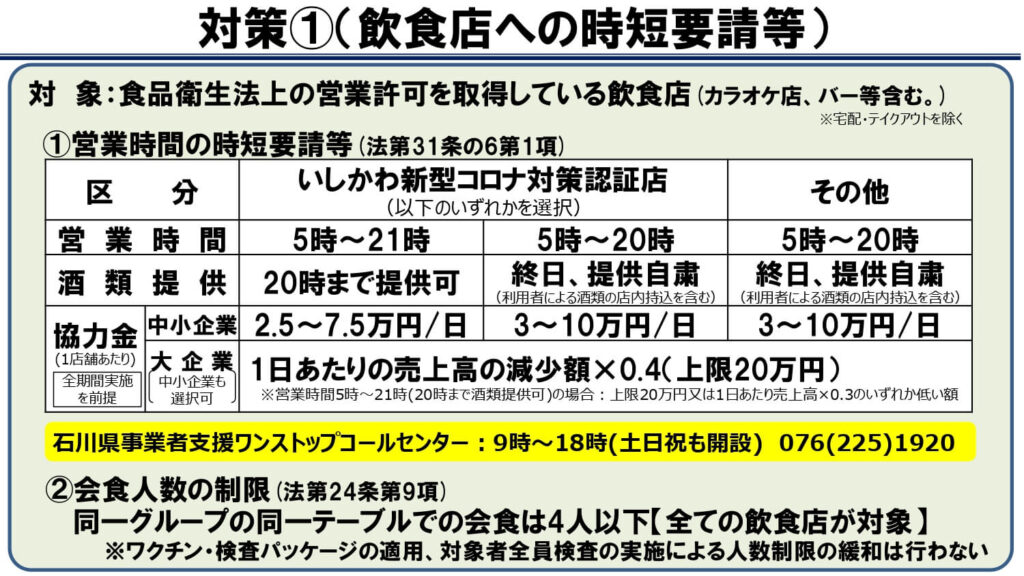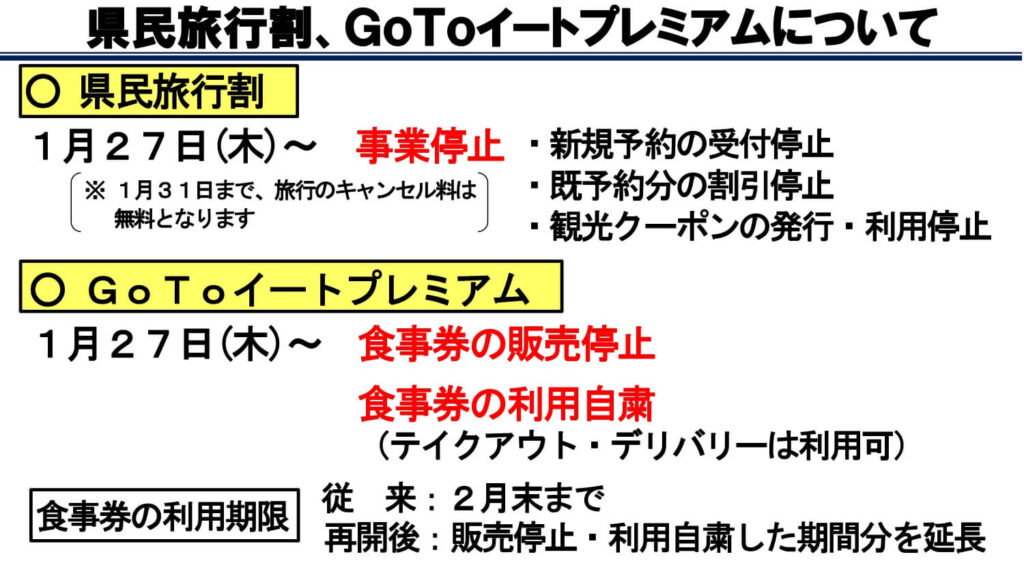 Pongyi takes preventive measures against the virus such as the limitation of the number of dormitories and cleaning.
We hope people come to Kanazawa enjoy their trip safely.